Blog
Templeton Library: Blog Archives - UW Department of Radiology
Radiologic Clinics of North America
March 2017 Volume 55, Issue 2
Featured Article:
"Dual-Energy Computed Tomography in Genitourinary Imaging" (p. 373-391)
Featured Contributors:
Achille Mileto, MD (UW SOM Radiology Fellow)
Daniele Marin, MD
Visit the library to check it out or view it online through UW libraries!
Keep up the great work!
I was recently told an excellent story about the library and I wanted to share it with you!
One day last week, a doctor from another department was perusing the bulletin board outside the library. Although he was unable to get in through the coded library door, he went down to the office entrance and as able to gain access that way. Regrettably, I was not here on the day in question, but Betty and another library patron helped the gentleman find the book he needed! He successfully checked out the book and returned it, too!
I think this is a wonderful example of how this library can help health care practitioners beyond the radiology department! It also shows that our patrons rock! Thanks for helping this new patron.
Other exciting news:
The daughter and grandson of Dr. Templeton (the library's namesake) will be visiting on Wednesday, March 22nd at 11:30 am! If you would like to be a part of this incredible moment in the library's history, please stop by to say hello!
Have a great weekend!
Today, I received the February 2017 issue of Radiology Today in the library mailbox; the cover story read, "An Interoperability Progress Report: Overcoming Hurdles to Sharing Patient Data."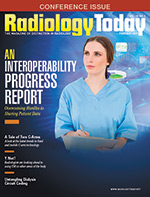 This immediately caught my attention because much of what I've been learning in school is about interoperability between information systems. Intrigued, I flipped to the story and started reading. In the article, written by Juliann Schaeffer, Marwan Baya, CEO of Secant Healthcare states, "Patients must have downstream access to their patient records… Performance -or value-based care cannot be achieved through electronic silos." (p. 11)
G. Phillip Reger, who is a chief technology officer for the company Radiology Partners, also states "Patient data silos and imaging silos limit the ability for radiologists and other physicians to form care teams that work together to meet the needs of each individual patient, especially over time." (p. 11)
Reading this, I was struck by the similarities between the information problems of libraries and healthcare providers.
In the library world, different forms of information are contained within  separate silos. While software companies are actively producing solutions to these problems, we are still left with several different systems. These systems may more or less do the same thing, but may or may not work together. We as librarians are often at the mercy of software developers and must take what we can get, rather than create a solution that ultimately benefits the patron. Or in the case of healthcare, the patient.
So, what can be done?
Schaeffer suggests to "set up a smoother data process flow." (p. 13) While that's easier said than done, there are some great bits of advice at the end of this article. For example, Michael W. Langenberg, CPA, the executive director of University Radiology based in Knoxville, Tennessee, states, "The best advice is to make sure that the radiologists have all of the information they need to provide excellent clinical service and it is delivered to them in an efficient manner. Do not be willing to compromise until this is the case." (p. 13)
Although we may not have control over how the systems we use are designed or work with other systems, we can facilitate interoperability by working together. This is some excellent advice that librarians should heed, as well!
To read the full article in Radiology Today, stop by the library or view it here.
Schaeffer, J. (2017, February). An Interoperability Progress Report: Overcoming Hurdles to Sharing Patient Data. Radiology Today, 18(2). Pages 10-13.
Check out this post from the American Society of Radiologic Technologists (ASRT) Twitter feed:
ASRT members can download this book for free! Check it out here.
Happy Friday! #fbf
New Journal Arrangement
Starting last week, I began re-organizing things in the library. I've utilized the storage underneath the slanted racks where the journals are displayed. Did you know they open?! Up until recently, the space was not being utilized. I've also rearranged the back-stock of journals to be in accordance with how they are displayed. For example, Academic Radiology, AJNR and AJR are displayed in a row, so the rest of the issues are found on a corresponding shelf in that order.
Historical Collection
I am also in the process of moving any book published in 2000 or earlier (with some exceptions) to our Historical Collection. This is in an effort to separate more contemporary resources from books that may no longer be of use for clinical practices today, but serve as excellent resources in the historical sense. 
Thanks for stopping by!
Home Page | LightBox Page | Library Catalog | About the Intern
From ARRS!
Check out their twitter! They have some great radiology images not only to inform but to brighten the mood! They call this one a #skelfie!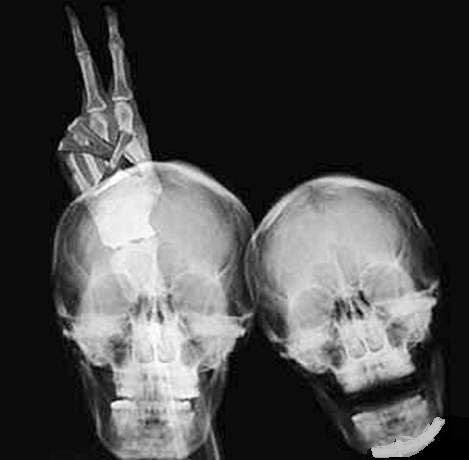 Have a great day!
Back in October 2016, Bob Wachter wrote an article titled "Has Technology Ruined the Radiology Profession?" This is a very thought provoking and intriguing topic. Technology is drastically changing many fields, but especially those involving any type of information. Radiologists deal with many different types of information, whether that be patient history, images, research, etc. technology has made storing and access these types of information easier, we .
This article also features interviews given by UW Radiology's very own resident, Dr. Allison Tillack!
Give it a read!
We have even more books hitting the shelves this week!
Here's a sneak peek:
Prometheus Lionhart's books can be found on their own shelf!
This Week's Wall of Recognition:
American Journal of Roentgenology   November 2016, Volume 207, Number 5
Featured Article:
"Targeted CT Dose Reduction Using a Novel Dose Metric and the American College of Radiology Dose Index Registry: Application to Thoracic CT Angiography" (page. 1039)
Featured Contributors:
David A. Zamora, MS, DABR
Jeffrey D. Robinson, MD, MBA
Kalpana M. Kanal, PhD, DABR
Congratulations!
Check them out!
This Week's Wall of Recognition:
Academic Radiology  July 2016 Volume 23 Number 7
Featured article:
"Musculoskeletal Ultrasound Training for Radiology Residents: Lecture Versus Interactive Learning Module" (pg. 789)
Featured Contributors:
Ezekiel Maloney, MD
Daniel S. Hippe, MS
Angelisa Paladin, MD
Felix S. Chew, MD
Alice S. Ha, MD
Congratulations!
This Week's Wall of Recognition:
 Seminars in Roentgenology October 2016
Featured Guest Editor:
Manjiri Dighe, MD, FSAR, FSRU
Featured Contributors:
Irene Cruite, MD
Christopher Ingraham, MD
Guy Johnson, MD, PharmD
Sandeep Vaidya, MBBS, DMRD, DNB
Sooah Kim, MD
William P. Shuman, MD
Congratulations!
Will you be attending RSNA this year? 
If YES, you have the opportunity to purchase books for the Templeton Radiology Library!
Here's how:
1. Pick up an envelope from the TRL; it contains business cards for the library. An envelope can be delivered to you.
2. When you see a book you want at the conference, place the order and give the publisher's rep the TRL business card. Instruct them to ship and bill to the address on the card.
3. E-mail the Library Intern with the details of your purchase ASAP!
E-mail radlib@uw.edu for more info or if you need business cards delivered to you!
Today, the Templeton Library received its November issue of Radiologic Clinics of North America (RCNA), and it was brought to my attention that this issue features a few co-authors from our very own Department of Radiology!
Congratulations to the following co-authors:
Jitesh Ahuja, MD // Jay Champlin, MD // Rachael Edwards, MD // J. David Godwin, MD // Sudhakar Pipavath, MBBS
Keep up the great work!
Stop by the TRL to check out our copy of RCNA 54:6! Also, please e-mail radlib@uw.edu with any past, present or up-coming published work! Everyone deserves a little time on the Wall of Recognition!
Thanks for reading and have a great day!
Martina
Directions to the Templeton Library: Click here for a map! 
The UWMC is a massive building, and sometimes finding the right room can be a daunting task. Here, I am providing some directions that can help you get to the Templeton Radiology Library!
Starting from the Main Entrance of UWMC:
After entering the Main Entrance (on the 3rd floor), turn right and head down the hall toward the BB elevators. They are located beyond the Pacific Elevators.
Take an elevator down to the 2nd floor. If you are on the side of the hall with two elevators, turn right when you exit the elevator onto the 2nd floor. If you are on the side of the hall with the single elevator, turn left when you exit the elevator.
Pass through the doorway that has the sign above labeled "S. Maimon Samuels Institute For Heart and Cancer Research."
The Templeton Library is the first door on the right in RR 215-J next to some lockers.
The door to the Library has a coded lock, so please e-mail the Library Intern at radlib@uw.edu if you do not know the code and would like to use the library!
Alternate Routes:
You can take the BB Stairs instead of the BB Elevators.
Enter UWMC at the Pacific Entrance and use the BB Stairs to go down to the 2nd Floor.
Users can search for apps by keyword, rating, price, operating system, discipline or audiences. Editors provide reviews of each app, as well as detailed descriptions often including screenshots.
Here are some top-rated apps:
MedShr (Android or iOS//Free//4 stars) — MedShr is a FREE Radiology app. Clinicians can use this app to share patients' clinical images with their colleagues to get feedback.  MedShr is a highly rated (4/5 stars), collaborative tool made for Radiologists and it's FREE!
iRadiology (iOS only//Free//4 stars) — "Lieberman's iRadiology Classics Collection is a compendium of over 500 unique images demonstrating the classic radiological findings of a multitude of abnormalities." (iOS App Store) The content on this app can now be accessed offline!
ClinicalKey (Android or iOS//Free//5 stars) — As UW employees, we have access to ClinicalKey for free with the UW Libraries institutional license. To login, choose "Institutional Login." On the next screen, choose "US Higher Education" in the drop-down menu and select "University of Washington." You will be prompted to login with your UWNetID. Then you will be prompted to visit clinicalkey.com to complete activation. You will need to apply for remote access for your UW account since it is connected to the UW Libraries subscription. Here is a step-by-step guide (with images) to help you in the process: clinicalkeyapp-setup  Although the setup process is slightly difficult, ClinicalKey is such a great resource it is worth it to have PDFs on the go!
Check these out! Let me know if you have questions setting up the ClinicalKey app!
Martina, the Library Intern
So, you may have seen a survey sent out to your e-mail by yours truly. Please take a few minutes to fill it out! The data collected from this survey will help guide future decisions that I make regarding the library and the resources we offer. After all, the library is here to help the Radiology department, so I want to make sure I am doing everything I can to promote that.
If you did not receive a link to the survey and you wish to participate, please check the Templeton Library LightBox page OR e-mail me and I will send it to you. I can be reached at radlib@uw.edu
Thanks for all your help!
Martina
Let NCBI do the hard work for you!
NCBI has created an excellent tool to help you stay on top of the most recent works published in any area of your interest! When you enter a query into PubMeb, you can create an email alert to get daily, weekly or monthly updates of new works published related to your search. Set as many email alerts as you wish; they can be edited or deleted at anytime.
To get started, if you haven't already, create a free NCBI account to save your searches and create alerts! Here's how:
When visiting PubMed, click on "Sign in to NCBI" in the upper right hand corner of the screen.
Next, sign in if you already have an account. If not, click "Register for an NCBI Account."
After signing in/registering, continue searching in PubMed as usual.
While searching, if you want to save a query, click "Create Alert" underneath the search bar. The save search page will appear, allowing you to name your search and get e-mail updates.
In order to save the search but receive no alerts, click "No, thanks" under "Would you like to receive email alerts." and then click the "Save" button.
If you would like to receive alerts, click "Yes, please." and choose the frequency: daily, weekly or monthly.
Next, choose which day you would like to receive the updates, the format of the reports, and the number of items shown.
Finally, click "Save"
You can make changes at any time when you click on "My NCBI" in the upper right hand corner of the screen and then click "Manage Saved Searches" in the "Saved Searches" module of the account page.
If you need help or have any questions, please email me at radlib@uw.edu!
Hello!
My name is Martina and as Tigh so graciously stated in the previous blog, I will continue in his footsteps as the new Library Intern here at the Templeton Radiology Library! I am very excited about the year to come!
With each day, I am gaining more traction in understanding this library and its patrons. My goal is to continue to provide the excellent service that my predecessors made standard and improve the library in what ways I can. I am a 2nd year Master of Library and Information Science student at UW and passionate about information access and providing resources in the way that best suits the user. So, I am hoping those that are willing will join me on this adventure in making the TRL what its users need it to be! This Library is here for you!
As always, feel free to e-mail me with any questions you may have: radlib [AT] uw [dot] edu. Stop by during my office hours to say hello or grab one of my business cards if I'm not around. I'm looking forward to our time together!
Martina
A year and two days ago,  I wrote my first post on this blog.   367 days later, I am proud to announce that the Templeton Library will be continuing on under a new intern from the year of 2016-2017. Martina Vargas, like myself, is an MLIS student at the University of Washington iSchool.
Martina will bring a fresh take and her own initiatives and interests to TL, and develop library content accordingly.  I hope that my projects such as the youtube channel, updates to the book collection, and Radiology e-books from the UW Library poster can provide some small inspiration for her and will continue to be useful to information seekers in this field.
I will be pinch-hitting at TL during August-September while Martina is out of the country, but my major work as TL intern (and maintainer of this blog) is now complete.  As a student it has been incredibly beneficial to me to have the opportunity to run this library and I am proud to have made a contribution to the UW Department of Radiology. I look forward to seeing what new developments occur at TL in the year to come!
-Tigh
Our video on the subject is a brief introduction to PubMed in a UW-centered context, but this in-depth video from the National Library of Medicine may also be of interest for a look at searching PubMed for scientists in general:
required attribute "type" missing
The latest in the Templeton Library video series, here is our presentation of tips for getting the most out of medical literature searches via PubMed, incluidng the use of MESH terms and managing your searches via myNCBI.
required attribute "type" missing
As Librarians we frequently support disciplines (or individual members of the public) with very different areas of study and information needs, using our specialized library skill-set.  As sometimes librarianship can be used to advance the study of radiology, so too can radiology be used to advance our understanding of our libraries, as is demonstrated in this article from The Guardian newspaper.
Early modern printing presses used old hand-written manuscripts to strengthen the binding, and in some cases there is intact text from the hand-written manuscripts in these old books. Applied radiology allows us to examine the hidden texts without damaging the irreplaceable printed books.   Wonderful!
-T.
As promised, here is our Templeton Library introduction available via YouTube. It will hopefully be informative to our new incoming R2s at the Radiology Department and others who haven't had a chance to visit us in person.
required attribute "type" missing
I am compiling a number of my informational presentations from over the past year for our YouTube channel as soon!  These have been shared within the UW Department of Radiology at Faculty, Fellow, and Residency meetings, and I want to make them available for those who were not able to attend, as well as our friends in the radiology and library fields worldwide. The topics will include:
A brief introduction to the Templeton Library
Pubmed: MeSH searching and more tips
Searching authors and publications in Scopus
Data Management for Radiologists
Watch this space for the latest!
-T.
As an information scientist, I am always impressed to learn about new techniques being utilized to enhance outcomes for patients using modern technology.  During my internship I have rapidly come to appreciate that medicine is one of the most sophisticated information systems in the world.
You have seen our previous posts about featured Radiology apps, today I want to call attention to another, called Figure 1.  Figure 1 allows physicians to share de-identified medical images (radiologic or otherwise) to seek opinions from other physicians to improve diagnosis.  Certainly something to include when the 'Radiology Apps III' poster is designed!  You can see a more detailed description of the app for now at radrounds.
As promised, here is a rundown of the books we added to the Templeton Library  in April, rounding out and bringing up-to-date our 700+ strong print collection.  The 13 new items include:
Breast Imaging: Case Review (Brennecke)
Chest Radiology: The Essentials (Collins and Stern)
Gastrointestinal Imaging :the Requisites 4th ed (Boland)
Head and Neck Imaging: Case Review 4th ed. (Yousem)
Interventional Radiology: Case Review (Tam and Wang)
Musculoskeletal Imaging : the Requisites 4th ed. (Manaster et al)
Musculoskeletal Imaging: Case Review (Ali et al)
Neuroimaging: the Essentials (Sanelli et al)
Spine Imaging: Case Review (Grayev et al)
Thoracic Imaging: Case Review (Ajlan and Seminov)
Ultrasound: the Requisites 3rd ed (Hertzberg and Meddleton)
Vascular and Interventional Imaging: Case Review (Saad et al)
Vascular and Interventional Radiology:  the Requisites 2nd ed (Kaufman and Lee)
For the first time ever in the history of the  Templeton Library, I am surveying the whole Department of Radiology community of the University of Washington for feedback on usage and suggestions for improvements.  My predecessor did a wonderfully detailed survey of journal usage, but it seems like time for a general 'how are we doing' checkin.
If you are a part of our radiology community here at UW, check your email box for a link to the survey!
Any significant results will be reported on this blog, stay tuned.
The Templeton Library YouTube channel is now live.
More information about the library and talks on subjects relevant to radiologists are forthcoming.  For our first video feature, we are promoting  the upcoming 18th Annual International Symposium on Computed Tomography (ISCT)
Here's a rundown of all the new books added to the Templeton Library this past month:
A Case-Based Approach to PET/CT in Oncology (Gerbaudo 2012)
Cardiac Imaging: Case Review 2nd ed. (Reddy et al 2014)
Clinical Perfusion MRI (Baker et al 2013)
Nuclear Medicine Board Review 3rd ed. (Goldfarb et al 2012)
Nuclear Medicine: Requisites (Ziessman et al 2014)
Physics in Nuclear Medicine, 4th ed. (Cherry, Sorenson, & Phelps, 2012)
Review of Radiologic Physics 4th ed. (Huda 2016)
Topics in Transplantation Imaging (Rad Clinics North Am 54:2, Bhargava, & Heller, eds, 2016)
—-
8 volumes in total, which makes a healthy contribution to a collection some 700 strong as of this writing.  Expect many more to come in April, watch this space.
Previously, a lot of our collection development (that is, "deciding what books we should buy" in non library-speak) has been done on a fairly ad-hoc and random basis, including materials that caught the eye of faculty at conferences or specific book requests from our users.  The books selected for March and April are in contrast books I personally selected in an effort to make our collection as up-to-date as is possible.  We are therefore adding new editions of older volumes which have circulated well, in addition to adding new titles in popular series such as The Requisites, The Essentials, and Case Review.
It is hoped that these additions will help our residents and other scholars get the best medical education possible here at the UW Radiology Department.
The Templeton Library was established by the Radiology Department based on the aspirations of Frances Templeton.  Frances was the widow of Dr. Frederic Templeton, first Executive Officer of the Department. Joan Valaas Ferguson completed the initial cataloging and organizing work, and wrote the library's first operational manual on January 3, 1980.  The library featured a working collection of then-current Radiology books and journals, as well personal items from Dr. Templeton.  One prominent feature of the early library was the American College of Radiology learning file: an extensive collection of annotated films.  Major renovation of the library was completed in 1984, which included the addition of a portrait of Dr. Templeton and a collection of historic x-ray tubes, both of which are seen in the library today.
According to the original operational manual, it was anticipated that the library would be maintained by the departmental secretary.  In practice, staff shared responsibility for making checkout cards and pasting pockets in books on a rotating basis.  Various departmental personnel maintained the Library over the years.  Early administrators of the library included Dr. Charles Rohrmann and Radiology staffer Helen Wilson.  For years, the library functioned as a basic repository for departmentally purchased books.
In the library's 31st year, Marie Moffitt, who graduated from what was then the UW School of Librarianship in 1975, instituted sponsorship of an intern to operate the library.  Sarah Barrett, the first intern, started in January of 2011. She conducted the first journal needs assessment survey and coordinated with Dr. Shuman to arrange library book purchases at the RSNA conference.  Sarah instigated the use of the library's first OPAC, Koha.  She adopted the practice of cataloging via NLM call number.
Sarah's internship was followed by an interregnum wherein library operations returned to staff members, such as Program Coordinator Shelley MacElveen and Program Operations Specialist Bill Freeberg.  During this period, library operations were kept simple: books were ordered upon request, and the old filing system with color coding and numbering by topic was utilized. This period lasted from approximately January 2012-May 2013.
The June 2013- August 2014 Library Intern, Kimberly Tate, continued her predecessor practices of offering the Radiology community with assistance using information resources.  She worked extensively on the library's cataloging, adding NLM/LC/Cutter number/publication year call numbers to the books.
Pictured: the original TRL Manual.
Kimberly's successor, Rebecca Brothers, continued to build upon the existing foundation of library resources within the department.  She added books from the University of Washington e-book collection to Koha. She expanded upon the use of Piktochart to develop helpful infographics for library users, created a series of historical exhibits (of which this article is a continuation), and made regular posts on the library's wordpress blog. She also conducted an extensive survey of journal usage preferences among the UW Radiology community and completed adding the book collection to the online database.  Her productive tenure lasted from September 2014 to June 2015.
———————
As mentioned above, Rebecca Brothers developed a fantastic series of blog posts about significant figures in the history of radiology.  I decided early in my tenure that I was going to keep this tradition of historical review alive in some sense, and I have spent some time poring over primary historical documents and interviewing witnesses to develop this history of the Templeton Library.  I am proud to present the culmination of this work, which is quite probably most comprehensive history of the TRL extant.  It may be interesting to the reader to compare this history with that of other special and medical libraries, it may even offer some ideas for improvements to small libraries such as ours.
-Tigh
I am doing some 'spring cleaning' here in the library.  That means that some older editions of books are being deleted, and we are taking advantage of the additional space to add more titles popular with our residents, particularly in the Requisites, Essentials, and Case Review series.  This week's new titles are:
A Case-Based Approach to PET/CT in Oncology (Gerbaudo 2012)
Nuclear Medicine Board Review 3rd ed  (Goldfarb et al 2012)
Clinical Perfusion MRI (Baker et al 2013)
Cardiac Imaging: Case Review 2nd ed. (Reddy et al 2014)
Nuclear Medicine: Requisites (Ziessman et al 2014)
Available on the New Books shelf
As always, send me an email if there are titles not included in our collection you would like to see. Search our online catalog to browse the whole Templeton collection!
-T.
Ever wanted to find a radiology app for a specific purpose?  If so, you might want to check out the radiology app catalog on appcrawlr.
The nice thing about appcrawlr is that it allows you to refine your search by a number of criteria such as topic, audience, and features.  Want to search for anatomy apps for students?  Try it.  Atlases with 3d images? That is also searchable!  There are currently 32 apps listed in all.
If you want for radiology apps in an attractive infographic format, you might want to check out these awesome posters created by my predecessor here at TRL.
-T.
Physics in Nuclear Medicine, 4th ed.
(Cherry, Sorenson, & Phelps, 2012)
Available on the New Books Shelf
The Patient Revolution: How Big Data and Analytics Are Transforming the Health Care Experience
(Tailor, 2016)
Genitourinary Imaging: The Requisites, 3rd Edition
( Zagoria, Brady & Dyer, 2016)
Available on the New Books Shelf
I wanted to share a (far too low res) image of our library's physical bulletin board outside the Templeton Library at RR 215-J, for our colleagues who may not spend a lot of time at the School of Medicine:
I like to keep the selections on the bulletin board fresh, so please come take a look when you are at the SOM!
This has been shared pretty widely within the department, but I thought I'd post this new infographic with anyone who's missed it.  A short summary of the TRL's holdings in visual form:
My predecessor made several posts about the process of adding e-books to the Templeton library collection.  Looking at what is happening across the Radiology field, it is evident that there is a strong desire to have books in electronic formats to maximize usability.  Looking five or ten years ahead, I see e-books playing a larger role in the Templeton collection.
With this in mind, I have taken a couple steps to make e-books more available to our community in the University of Washington Radiology Department.  The first has been a series of joint ventures with the Health Sciences Library. We have collaborated on the purchase of several e-books, which you may have read about in our previous updates.
The second is the addition of many University of Washington e-books to our searchable Templeton Library collection!  These are accessible from our Lightbox page in the Education tab.  I have added 75 of the best of the UW's e-books to the collection! Happy researching.
-T.
Just a quick note on our print journal collections for the upcoming year.  Yes, we will still continue to collect a number of journals in print for those of you who enjoy browsing a paper copy.  Additionally, we have renewed subscription for the RSNA journals Radiographics and Radiology.
We are also proud to announce the addition of Current Problems in Diagnostic Radiology to our collection.  The editor in chief is UW Radiology's own Dr. Puneet Bhargava.
Our current print title list is as follows:
Academic Radiology
American Journal of Roentgenology (AJR)
Current Problems in Diagnostic Radiology
Journal of the American College of Radiology (JACR)
Journal of Vascular & lnterventional Radiology (JVIR)
Radiographics
Radiologic Clinics of North America
Radiology
Seminars in Roentgenology
Radiologic Clinics of North America: CT Angiography (Liu and Platt, 2016)
Available on the Clinics shelf
Current Problems in Diagnostic Radiology Vol. 45, No. 1
JACR Vol. 13, No. 1
JVIR Vol. 27, No. 1
Academic Radiology Vol. 23, No. 2
Available on the Serials shelf
Handbook of Interventional Radiologic Procedures, 4th Ed.
(Kandarpa and Machan, 2011)
Perfusion Imaging in Clinical Practice: A Multimodality Approach to Tissue Perfusion Analysis
(Saremi 2015)
Available on the New Books shelf
GE Healthcare recently posted a fascinating article on the life of Radiology pioneer Friedrich Oskar Giesel.  GE now operates the faculity where Giesel did his early work in imaging in Braunchsweig, Germany.  Check out the full text here.
Academic Radiology Vol 23, No. 1
Journal of Cardiovascular Computed Tomography Vol 9, No 6
Available on the Serials shelf
WordPress.com prepared a 2015 annual report for this blog.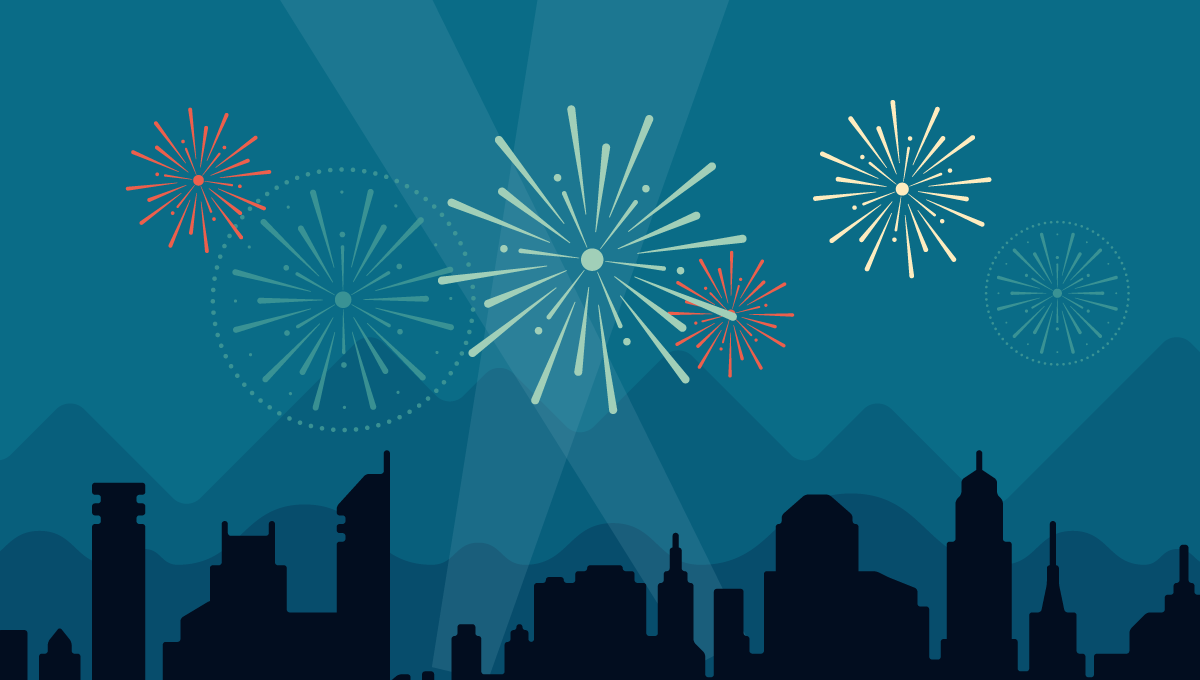 Here's an excerpt:
A San Francisco cable car holds 60 people. This blog was viewed about 580 times in 2015. If it were a cable car, it would take about 10 trips to carry that many people.
Click here to see the complete report.
The Digital Doctor: Hope, Hype, and Harm at the Dawn of Medicine's Computer Age
Available on the Recently Returned shelf
RCNA 53:4 Acute Abdomen
(Gore and Miller, 2015)
Available on The Clinics shelf
Academic Radiology Vol 22 No. 12
AJR Vol. 205, No. 6
Available on the Serials shelf
The Radiology Report: A Guide to Thoughtful Communication for Radiologists and Other Medical Professionals
(Langlotz 2015)
Available on the New Book shelf
The Radiology Report is considered a major new work by the Department of Radiology administration.  We have therefore purchased ten copies for your convenience.  It may become required reading in future years!
Seminars in Interventional Radiology Vol 32, No. 3
Seminars in Roentgenology Vol 50, No. 4
Available on the Serials shelf
JVIR Vol. 26, No. 11
Available on the Serials shelf
In this issue:
Outcomes of Coverage of the Left Subclavian Artery during Endovascular Repair of the Thoracic Aorta
Cme Test Questions: November 2015
Interventional Ultrasound: A Practical Guide and Atlas
IR and Palliative Care: A Good Match
Medical Errors in IR: Where Are We? A Systematic Review
Templeton Library Catalog Search now available from lightbox!
Visit our homepage under the 'Education' tab.
JACR Vol. 12 No. 11
Available on the Serials shelf
Practice of Interventional Radiology (Valji, 2012)
Fundamentals of Body CT 4th ed (Webb, Brant, and Major, 2015)
Available on the New Books shelf      
Academic Radiology Vol. 22 No. 11
AJR Vol. 205, No. 5
Annals of Nuclear Medicine Vol. 29 No. 8
Available on the Serials shelf
Nuclear Cardiac Imaging 5th ed. (Iskander and Garcia, 2016)
Available on the New Books shelf
Fundamentals of Diagnostic Radiology 4th ed.
(e-book)
(Brant and Helms, 2012)
Available online at: http://goo.gl/uHd7YE
The American College of Radiology has released its annual Human Resources Workforce Study, which provides demographic information on radiologists such as  age, gender, and sub-specialty, as well as locating which parts of the United States are hiring the most Radiologists currently.  It is a fascinating snapshot of where the field is today and where it might be going in the near future.
Plus they have a nice infographic, which is always cool to see.
JACR Vol 12, No. 10
Available on the Serials shelf
In This Issue:
The Need for Fluency in Health Policy and Management Among Radiologists
Language of Radiation Physics and Breast Imaging
Moreton Lecture: Radiology's Role in Precision Medicine
Combat Imaging As a Harbinger of Imaging 3.0
AJR Vol. 205, No.4
Available on the Serials shelf
Diagnostic Thoracic Imaging
(Miller 2006)
Available on the New Books Shelf
Imaging of Traumatic Brain Injury (e-book)
(Anzai & Fink, 2015)
Available on the UW Libraries website: http://goo.gl/TGw0kC
Hard as it is to believe, I am over a quarter of the way into my term as the Templeton Radiology Library Intern now.  I have recently completed those most library-ish of projects, checking our shelves to make sure items are correctly filed and sending out those pesky overdue notices.  The rate of return since last Wednesday has been truly impressive,  My sincere thanks go to those of you who have taken the time.
We maintain our commitment to help you find the information you need, as demonstrated by our recent poster to help find UW e-books and our VoiceThread talk on streamlining literature searches demonstrate.
One of the things we have in common as librarians and physicians is our commitment to providing personalized service for our communities.  In order to help deliver the best possible library experience to you, I will be on the floor of the department more often this month.  Use this opportunity to help me assess what the library can do for you as 2015 winds down and we gear up for an exciting new year in medicine.  If you think of a question later, do not hesitate to send me an email at the usual address.
I will also be delivering a brief presentation on library resources at the residency meeting on Thursday November 5th at 5PM.  The presentation is listed on MedHub. Feel free to say hello then!
-T.
Radiologic Clinics of North America Vol 53 No 5: Oncology Imaging and Intervention in the Abdomen
JVIR Vol. 26, No. 10
Journal of Cardiovascular Computer Tomography Vol. 9, No. 5
Available on the Serials shelf

Academic Radiology Volume 22, Number 10
Available on the serials shelf
RadioGraphics Vol. 35, No. 5
Available on the Serials shelf
Felson's Principles of Chest Roentgenology 4th edition
(Goodman, 2015)
Available on the New Books shelf
i have created a web lecture on library resources and search optimization for use by the Department of Radiology here at the University of Washington.  Check it out here!
The literature search section offers a number of helpful tips for finding documents in PubMed and NCBI.  Credit is due to Rebecca, our previous intern, for her work on the slides.
As always, feel free to email me any questions or comments that the presentation raises.  Your feedback will be essential in evaluating how our web content is developed over the upcoming year.
Journal of Vascular and Interventional Radiology (JVIR) Vol 26, Number 9
Available on the Serials shelf
Annals of Nuclear Medicine Vol. 29, No. 6
Available on the Serials shelf
Clinical Radiation Oncology, 4th ed.
(Gunderson & Tepper, 2015)
Available on the New Books shelf
Get plugged in at the Templeton Radiology Library!
Bring in your Ethernet-ready device and get the Web access you need anytime.
As discussed by my predecessor in blog posts earlier this year, we have been hard at work here at the Templeton Library to bring you the latest in radiology e-books.
I am pleased to announce that we now have a process set up to purchase these items.  Any member of our staff needing a radiology e-book can now request them from us the same way as regular books.  The  UW Library's Radiology Subject Specialist is partnering with us to make this possible.
Currently, not all of these items are appearing in the Templeton Library catalog, but they are immediately available through the main UW Library site.  Check out our helpful infographic to jumpstart your e-book search, or jump straight to the complete list at: http://goo.gl/2GekQy
-T.
Radiology Vol. 276, Number 3
Academic Radiology Vol. 22, Number 9
Available on the Serials shelf
Medico-legal Radiology
(Hare, W S C, 2007)
Available on the New Books shelf
JVIR Vol. 26, Number 8
AJR Vol. 205, Number 2
Available on the Serials shelf
Fundamentals of Diagnostic Radiology Vol 4
(Brant and Helms, 4th ed, 2012)
Perfusion Imaging in Clinical Practice
(Saremi, 2015)
Available on the New Books shelf
Guide for Diagnostic Nuclear Medicine and Radiopharmaceutical Therapy (Siegel, 2004)
Available on the New Books shelf
This book should be particularly useful for diagnostic radiologists studying for ABR Boards.
Practical Fluoroscopy of the GI and GU Tracts
 (Levine et al, 2012)
Available on the New Books shelf
"Practical Fluoroscopy of the GI and GU Tracts highlights the critical role of fluoroscopy in the diagnosis of luminal GI and GU diseases, presenting both the fundamentals and nuances for performing and interpreting all types of these examinations. The text presents detailed descriptions of the techniques for performing GI and GU fluoroscopic procedures in a logical, stepwise format"
RadioGraphics Vol 35, Number 4
Available on the Periodicals shelf
The Radiology Department has free copies of the July-August 2015 issue of the journal RadioGraphics available for free next to the mail boxes in RR 215.  See me or Dana if you need help finding them!
The library has archival copies of this journal, and a dozen others, available for your perusal.
Hello!  This is Tigh, your new Templeton Radiology Library intern.
First of all, I want to say how happy I am to be working with you all and that I expect it to be a great year to bring new content to the Templeton Library.  I am working on several ideas to bring the library forward into 2016, and I will announce several initiatives at my departmental introduction in a few weeks time.
Second, I want to mention that there will be two training sessions on streamlining literature searches this week.
Tuesday July 21 at 12 noon in room BB 308 there will be a session with the Body Imaging Fellows.
Thursday July 23 at 9AM in the Templeton Library, room RR 215J, with the new Nuclear Medicine Residents.
Finally, I want to mention our new office hours, 9am-1am on Mondays and Wednesdays.  I also be checking email once per business day and once per weekend when I am out of the office.
As mentioned previously, I'll be moving to Alabama soon to begin a full-time job as a librarian. While some university departments might lose their student workers over the summer and decrease in productivity, don't worry — the Templeton Library will not be among them. I've just finished bringing my successor, Tigh, up to speed on library operations, and I'm confident that he'll be a valuable asset to the UW Radiology community. He's slated to officially begin work on Monday, July 6, and he'll be in contact soon with his official introduction and schedule of office hours.
My thanks to the excellent people of UW Radiology, who have made this year fantastic, memorable, and valuable. I've learned so much about your information behaviors, and I've greatly enjoyed helping you access the resources you need. If you're just entering the field of radiology, I wish you all the best for your future; if you're in the middle or twilight of your career, thanks so much for imparting your years of wisdom. I feel truly lucky to have spent a year among you all.
Happy researching!
– Rebecca
———
Image credit: dakzxz on Pixabay.
This morning I completed phase 2 of Templeton's ebook project: cataloging the 68 ebooks that our library also holds as physical books. This means that ebooks will now show up in your searches in Templeton's catalog — and if you'd like to see the complete list of those ebooks, you can visit this page.
The next step will be to continue expanding Templeton's ebook holdings, by both working with the UW Libraries to acquire new titles and continuing to migrate records from the list of radiology ebooks that we don't carry in physical form. I won't be here for this phase, as I'm currently passing the torch to my successor. (Watch this space for his formal introduction.) By the end of the summer, however, I'm confident that Templeton's electronic holdings will have increased even more.
As always, if you would like to see certain resources in Templeton's collection, please feel free to let me know at radlib[AT]uw[dot edu].
Happy researching!
– Rebecca
———
Image credit: Unsplash on Pixabay.
Previously in ebook news, you told me you wanted to see more ebooks in the Templeton Library, and I compiled a list of Templeton titles that the UW Libraries held in ebook form. In last week's riveting segment, I completed that list. (You can access the list here. There's another list here of radiology ebooks that don't have print equivalents at Templeton.)
Today, I'm pleased to announce that the first few ebooks have been entered in the Templeton catalog. Here's how to access them:
Add "ebook" to your search terms, or select "Web Resources" under the "Item types" filter.
Click the ebook's title, and copy-and-paste the link under "Public Notes."
Log in with your UWNetID, if prompted, and click "View eBook" or "Check for online access @UW".
You'll notice that the ebook records state "Material type: Book; Format: print." I'm still working on fixing this bug, so for the time being, I advise finding ebooks via the two methods I've listed above, rather than relying on those fields.
As for purchasing new ebooks, I've been meeting with the UW Libraries' acquisitions people, and it turns out that this task is considerably more complicated than I thought. It's still a priority, but it might take a couple of months to get new ebooks in our collection. Watch this space for more details — and in the meantime, feel free to suggest ebook titles you want to see in the library.
Happy researching!
Rebecca
———
Image credit: Wikimedia Commons.
A few weeks ago, I identified the steps I was going to take to increase the Templeton Library's ebook holdings. I'm pleased to announce that I've finished step 1, auditing our collection to see how many ebook equivalents the UW Libraries has. The results aren't insignificant — out of our 800+ books, 68 are already available as ebooks. You can access the complete list here. In the coming days, I'll also be working on bringing those ebook records into the Templeton catalog so they'll be included in your search results.
… although I should say that it might not be me doing this work; it might be someone else. I recently accepted a full-time librarian position in Alabama, so I'll be heading in that direction shortly after graduation. (July is the best time of year to move to Alabama, right?) But don't worry, the Templeton Library will be in good hands — I've advertised the position and started receiving applications,  and it looks like my successor will definitely be up to the challenge of taking the library to new heights.
In other news, it's been estimated that between 3,500 and 30,000 times a year, surgeons leave things behind in their patients — sponges, needles, scissors, and so forth. Fortunately, a former radiology resident at the University of Michigan has developed a new way to decrease that number.
Stay tuned for future ebook news — but in the meantime, Roll Tide!
———
Image credit: skeeze on Pixabay.
The results from Templeton's journal use survey are in! The ebook initiative I described last week is on its way to fruition, and yesterday's meeting about module subscriptions went well. There'll be more updates on those projects in the coming weeks, so watch this space for news.
On Friday I sent out a survey about how members of the UW Radiology community interact with the Templeton Library. Many thanks to the people who have responded already — your feedback is greatly appreciated! There were some excellent suggestions for improvement, so in the interests of transparency, I'll paraphrase and respond to four of those questions and suggestions below.
"It would be great to have online access to Academic Radiology."
Your wish is our command! For some reason, the UW Libraries' electronic subscription to Academic Radiology doesn't show up on the Health Sciences Library's list of ejournals. However, you can still access it through the main library. Just go to http://guides.lib.washington.edu/ejournals and search for "Academic Radiology," and you'll find the link straight to the subscription in ClinicalKey. If it's still not showing up for you, send me a line at radlib[AT]uw[dot edu] and I'll troubleshoot with you.
"Online journals are available just through the UW Libraries, right? Or are there journals that only the Templeton Library subscribes to?"
That's correct, online journals are provided solely through the UW Libraries.
"If there were a way to make the book library electronic, I would prefer that."
Many of you used to be student workers in libraries, pushing around heavy carts of books and lifting textbooks and encyclopedias over your heads to high shelves. I've been there myself (with the paper cuts to prove it), so believe me when I say that as much as I love physical books, ebooks are also a super attractive prospect. And given how often I've heard from people who rarely come to UWMC and thus can't use the Templeton Library's print collection, I agree that having more ebooks would be a great way to make the Templeton Library more useful to UW Radiology as a whole.
Here's why we don't have more ebooks: The ebook prices you see on Amazon apply to only one reader accessing each purchased copy. If you're a library looking to lease an ebook for multiple sequential readers, that price skyrockets. For example, one book we wanted to purchase was listed at $179.49 for a print copy and $167.99 for a Kindle version, but an electronic library copy would have cost us over $670. (And that's still just having one user at a time access the book — giving multiple readers concurrent access was off the table. If you'd like to know more about how library ebooks are different from personal ebooks, this blog post from Copyright and Technology covers some basics.)
So I agree — having more ebooks would be fantastic, and I'm definitely hoping that we can expand our ebook collection in the future. But since purchasing more ebooks means purchasing fewer books overall, that means we need to be more intentional about matching ebook purchases to a broad audience of users.
Here are the steps I'm taking to make ebooks more widely available to you:
I'm currently going through Templeton's print collection, looking for titles that are also available as ebooks through the UW Libraries.
When I'm done, I'll publicize that list of ebook titles widely. This includes creating Templeton catalog records for those ebooks, so they'll appear in your search results there. (You can access the ebook list-in-progress here. You'll note that this is a more specific list than our catch-all list of radiology ebooks, which is here.)
Then I'll look at the circulation statistics for Templeton books that don't have ebook equivalents available through the UW Libraries. The most commonly used books will be added to our list of titles we'd like to purchase as ebooks.
To maximize the reach of our book budget and respect the preferences of people who would rather use print books, ideally our future purchases will be a mix of both print books and ebooks.
If you have feedback you'd like to give on this process, or you'd like to see Templeton acquire a certain title as an ebook, please feel free to contact me at radlib[AT]uw[dot edu) — your input is always welcome.
"Can the library invest more in electronic learning resources (interactive modules, question banks, etc.)?"
Thanks for the suggestion — I agree, that does sound like a great investment. Like the ebook question, the main hurdle here is how to set up a multi-user subscription to those resources, since most of them are formatted for individual use only. Next Thursday morning, I'm meeting with some UW librarians to talk about what would need to happen to set up those subscriptions. I'll keep you apprised of new developments there, but in the meantime, if there are particular modules you'd like to see the Templeton Library offer, please feel free to let me know, either in the comments below or at radlibATuw[dot edu].
Again, thanks for the time you all took to complete the library's survey! If you haven't taken it yet, there's still time — just check your UW email inbox for the link.
Happy researching!
Rebecca
———
Image credits: Device lineup by FirmBee, ereader by kamiel79, woman with questions by Sophieja23.
Last week I attended the Washington Library Association conference, where I had the chance to chat with librarians who have been in this profession for decades. When I asked them what changes they'd seen, many of them didn't know where to begin, but others thought the profession hadn't really changed that much. Here's the account of someone in the latter camp.
———
Image credit: Tentes on Pixabay.
At 1 p.m. on Monday, April 13, the contents of the "Free Books" shelves will be boxed up for delivery to UW Surplus. If you'd like to supplement your home library with those materials, please carry them away before then.
All available materials are on the three shelves bordered by a white-and-blue dotted line, near the library's back door. They include recent issues of Radiology, RadioGraphics, Academic Radiology, and Radiologic Clinics of North America; the second edition of Pathology of the Human Placenta; the second edition of Magnetic Resonance Imaging of the Body; and many more.
This morning, I sat down with our department's manager of grants of contracts to discuss the most recent version of SciENcv. It was a very interesting tutorial, and I hope to be able to communicate its contents to you soon.
Right now, though, I wanted to communicate one quick revision to one of the library's infographics — "Searching PubMed: Saving Results." In the old version, I said that My Bibliography was a general catch-all for results, a good place to put articles that you wanted to categorize later. In my talk with the grant manager, it turns out that this is not the real purpose of My Bibliography. It's better used to keep track of your own publications. Using it this way will help you greatly as you fill out your SciENcv profile.
You can access the updated infographic here.
Happy researching!
~Rebecca
———
Image credit: geralt on Pixabay.

It's a good question. On the one hand, 7,572 is a beautiful number — it implies an enviable breadth and depth of coverage.
But on the other hand, if you're browsing for a journal to read on your commute, or you want to know more about the radiology and nuclear medicine journals out there, that can be a daunting number of titles to search through.
In fact, I couldn't find any curated lists of journals by topic, so I ended up making my own. You can access that list of 115 UW-held titles here.
For some, that might still be a daunting number. No fear — I've started a new initiative of physical access points, where you can discover journals we don't hold in our print collection. The printed access points, which are posted above the print journals, feature the current issue's table of contents, as well as a QR code for instant access. Here you can see the access point for one of the current offerings, Seminars in Nuclear Medicine: semnucmed3-15
A journal collection is an organic, ever-changing thing, and it's important to me that the Templeton collection reflects what's most useful and most impactful for this community. To help this goal, I'll be keeping an eye on the analytics for the QR codes I provide. So if you find a particular journal helpful, this is your chance to vote with your scans and give me helpful feedback.
Happy researching!
Rebecca
If you're a member of the UW Radiology community, read on! This is a quick signal boost for two items you might have seen on your LightBox homepage.
Are you a resident interested in presenting your work on May 28's Radiology Research Day? Check the announcement on LightBox's main page for the registration form, due May 1 — and if you'd like a second opinion on your presentation or poster, please feel free to swing by the library between 9 a.m. and 1 p.m. on any Monday or Friday. (And remember, Templeton also has official UW Radiology PowerPoint slide decks, poster templates, and vector graphics — check out this LightBox post to access them.)
Are you looking for professional images to spice up your presentation or poster? UW Medicine has you covered with their image library (registration required).
———
Image credit: DarkoStojanovic on Pixabay.
Here's a glimpse of a project I've been working on lately:
Our issues of The Clinics, which fall into four broader titles (Radiologic Clinics of North America, Clinics in Chest Medicine, Ultrasound Clinics, and MRI Clinics), used to be cataloged as serials.
[If you like technical details, keep reading. If not, skip to the text after the picture of the sled dogs.]
In cataloging, there are three categories of textual materials: monographs (including multi-part monographs), series, and serials. Cataloging monographs is pretty easy — there's the title, author, publication info, length, etc. You don't have to worry (much) about how the material fits into a broader context, besides the different forms it itself has taken (reprints, different editions, translations, etc.).
If something is in a series, though, that means it does have a broader context to fit into. It's not just its own entity; it's part of a bigger entity. So when you catalog it, you have to reflect both identities. This means giving each individual part its own record, featuring its unique title. For example, if you were cataloging Lloyd Alexander's Prydain Chronicles series, you wouldn't just use one record for the whole series. You'd use five: one for each individual title, each record with a note (in an 8xx field, for my fellow MARC21 geeks) that the book belonged to a specific series. Since neither "Prydain" nor "chronicles" appears in any of the individual titles, it's important to include both entries on the record. That way, people can search for either the series or the individual books and still find what they're looking for. If a series title shares words with its components' titles (like with the Hunger Games books or the Harry Potter series), it might seem redundant to include both fields, but it's still important for consistency. 
If something is cataloged as a serial, there probably aren't any individual issue titles, so it doesn't matter that there's no place in the record for them. There's just one title: the serial title.
Each title of The Clinics (Radiologic Clinics, etc.) could technically be considered a series, since each installment has a unique title (MRI of the Newborn, Emergency Neuroradiology, etc.). But it also has serial-like components — it's issued at regular intervals, and each issue has a unique volume and number designation.
So as a cataloger, I have to balance all of those considerations. Then I also have to consider the circulation aspects, and in that regard, to be frank, I'm not entirely comfortable treating The Clinics as serials. With our system, we can't track when specific issues of a serial are checked in and out. The Clinics are quite a popular resource, so without individual barcodes, it's virtually impossible to keep track of which issues we have and which are languishing in somebody's office.
However, the original catalogers of The Clinics titles chose to catalog them as serials, and as I'm still a new cataloger, I didn't feel comfortable going against that decision by creating a series record from scratch for each issue. Besides, with 70+ issues, that would take awhile. But at the same time, I really wanted people to be able to search for issues by their titles, since they're most often used for reference for a specific imaging modality or region of the body.
So I did something a little unorthodox: I entered each installment's title and editor as a Public Note. This means that …
Each installment is now searchable by issue title and editor in the library's database, as long as you don't put your search terms in quotes. I've also separated out The Clinics by main title (MRI Clinics, etc.) and alphabetized them. You can still find them in their usual place, in the corner of the library by the periodicals.
Happy researching!
~R.
———
Image credit: wilkernet and StartupStockPhotos and violetta on Pixabay.
Last December, I published an infographic with twelve free apps that radiologists have found helpful. Today I'm going to pass along nine more. This time they aren't free, but most of them are quite reasonably priced — and you might even find that the more expensive ones are helpful enough to make you forget the price.
A few of you came by our Free Books & Journals table this week and found some helpful materials — thanks for stopping by! In case you weren't able to make it there this week, I've decided to extend the program for another couple of weeks before I contact the UW Bookstore's "Medical Books Abroad" program coordinators. So if you'd like to peruse a fine selection of radiology books and journals and carry a few away, they'll be available on the three shelves next to the library's interior door. Just look for the "free" sign and help yourself to anything within the white-and-blue tape borders.
Also, if you're wondering why there are so many recent journal issues available for free, don't worry — we're not giving up our print subscriptions! Many of you have expressed a preference for perusing the physical copies over surfing them online, so we'll be maintaining our print subscriptions for a while yet. The issues you see on the "free" shelves are either donated copies that duplicate our current holdings, or issues more than two years old.
If you have any more questions about the library's holdings, or suggestions for items you think the library needs, please feel free to contact me at radlibATuw[dot edu].
———
Image credit: jackmac34 on Pixabay.
Over the past few months, the Templeton Library has received some very generous donations of books and journal issues. Many of them have helped enrich the Templeton collection; the rest have been set aside to enrich your home libraries. They'll be available in the library from today until 1 p.m. this Friday, so if you have room on your bookshelf, please swing by and take a look at what we have!
Items include:
​Abrams' Angiography (3 volumes)
SCVIR Syllabi: ​Thoracic & Visceral Vascular Interventions, Venous Interventions, Peripheral Vacular Interventions, and more
back issues of Radiology, RadioGraphics, JACR, AJR, and more
Douglas J. Gelb, Introduction to Clinical Neurology (2nd ed.)
Bernischke & Kaufmann, Pathology of the Human Placenta (2nd ed.)
Higgins, Hricka, & Helms, Magnetic Resonance Imaging of the Body (2nd ed.)
… and many more!
———-
Image from Humusak on Pixabay.
At the beginning of 2015, one of my library resolutions was to curate a few more reading lists. I'm still working on the "Preparation for Boards" list, but in the meantime, here's another one: "Medicine & Humanity," a list of books by medical professionals examining how they've interacted with their communities. Ranging from the hilarious (Anthony Youn's In Stitches: A Memoir) to the heartbreaking (Paul Austin's Something for the Pain: One Doctor's Account of Life and Death in the ER) to the inspiring (Alfredo Quiñones-Hinojosa's Becoming Dr. Q: My Journey from Migrant Farm Worker to Brain Surgeon), this list of reads provides a perspective on medicine that's broader than the nuts and bolts of diagnosis.
You can access the list here, and find the books through either the UW Libraries or the Seattle Public Library.
———-
Image credit: PublicDomainPictures on Pixabay.
Born in Warsaw in 1867, Maria Salomea Skłodowska was the youngest of five children. Both of her parents were trained as teachers, though her father's work for Polish independence was sometimes unpopular with employers and disrupted his employment. After graduating from high school at 15, Maria attended classes at a secret "floating university," which met at night in varying locations to avoid police attention. She and her sister Bronisława were committed to seeking professional education in Western Europe, so they agreed that Maria would work to support Bronisława's medical studies in Paris. When Bronisława graduated and started earning money, she would support Maria's education.
To this end, Maria worked for several years as a governess and private tutor. By age 24, Maria had saved enough to buy a fourth-class train ticket to Paris, which meant supplying her own chair and food for the 40-hour journey. Once in Paris, she enrolled at the Sorbonne. Although she was not as prepared in math, science, or technical French as her classmates, her hard work quickly began to pay off. Two years later, in 1893, Maria graduated at the top of her class with a master's degree in physics. A year later, she also received her master's in math.
Around this same time, a colleague suggested that Maria could find lab space with a French scientist named Pierre Curie. The rest, as they say, is history. Maria and Pierre were married in July 1895, Maria wearing a simple dark-blue dress that she would later often wear in the lab. Children soon followed — Irène in 1897, Ève in 1904. While the Curies' home life was often hectic, Pierre reportedly "had so much respect for his wife's scientific career that he never contemplated her abandoning it," which worked well after his father moved in with them and was able to care for the children while Maria was in the lab.
Around the time of her marriage, Maria was looking for a doctoral thesis topic. As luck would have it, two discoveries occurred at this time that attracted her attention: Wilhelm Röntgen's discovery of X-rays in December 1895, and Henri Becquerel's similar findings with uranium rays early in 1896. While the news of X-rays went viral and uranium rays were dismissed as weak and impractical, Maria was captivated by Becquerel's findings.
After many experiments, Maria was able to present a more complete picture of uranium's properties, along with the revolutionary hypothesis that its behavior was produced by its atoms' structure. Further experiments showed that thorium had similar properties, which Maria began to call "radioactivity." When she noticed that uranium ore was more radioactive than pure uranium, she suspected that undiscovered elements were at work and eventually identified the two culprits: polonium in July 1898 (named after the Latin word for "Poland"), and radium five months later (after the Latin for "ray").
Maria earned her doctorate in science in 1903, the first woman in France to do so. In the same year, Maria, Pierre, and Becquerel were awarded the Nobel Prize in Physics. Once a few questions about polonium and radium were cleared up, the Nobel Prize in Chemistry followed in 1911, this time solely for Maria's efforts. It is likely that Pierre would have been nominated as well, had he not been killed in a street accident in 1906.
During World War I, Maria worked to equip battlefield hospitals with mobile X-ray units, which gained the nickname petites Curies. When the French National Bank issued a call for scrap metal, she offered her many medals, including her two Nobel medals. (The bank declined her offer.) Besides serving in Pierre's place as a lecturer at the Sorbonne (the first woman to do so), Maria spent her time in founding the Radium Institute to sponsor continuing research in radioactivity.
In 1920, Maria's health — long unstable after 25 years of high radiation exposure — began to seriously decline. She eventually died on July 4, 1934. In 1995, she and Pierre were interred at the Panthéon. At the event, President Mitterand said, "By transferring these ashes of Pierre and Marie Curie into the sanctuary of our collective memory, France not only performs an act of recognition, it also affirms a faith in science, in research, and its respect for those who dedicate themselves to science, just as Pierre and Marie Curie dedicated their energies and their lives to science."
———
Sources used
Images from Wikimedia Commons. Click image for source page. Web. 30 Jan. 2015 <http://commons.wikimedia.org/wiki/Maria_Sk%C5%82odowska-Curie>
"Marie Curie – Biographical." NobelPrize.org. Web. 10 Jan. 2015 <http://www.nobelprize.org/nobel_prizes/physics/laureates/1903/marie-curie-bio.html>
"Marie Curie and the Science of Radioactivity." American Institute of Physics. Web. 15 Jan. 2015 < http://www.aip.org/history/curie/>
Pasachoff, Naomi. Marie Curie and the Science of Radioactivity. New York and Oxford: Oxford UP, 1996.
I'm not usually a football fan, but since moving to Seattle, I've found myself getting swept up in the 12th Man phenomenon. As a result, today I found myself counting down the hours until kickoff.
When the first injury of the game occurred, the announcers said that Jeremy Lane had been taken away for X-rays. "X-rays?" I said to myself. "Right there in the stadium?"
After some reflection, it made sense that when the stakes are that high, the coaches would want top-quality and top-speed diagnostics as close as possible. If you're curious about what providing those services entails, here's an interview with Norm Burgess, a radiographer for the Dallas Cowboys whose résumé includes the 2010 Super Bowl. I also found an article from Aunt Minnie covering some of the radiologists who work with the players between games. And just for kicks, here's a reminder that the Radiological Society of North America's social media team was quick off the mark during the 2013 Super Bowl blackout.
Here's to the 2015 season — go Hawks!
———
Image credit: skeeze on Pixabay.
​I know how it goes: You check out a library book, and before you know it, your allotted two weeks are up — but you've barely made it past the table of contents.
Or maybe there's a book in your office that you meant to return last month … or last year … but you keep picturing the look on the librarian's face when she sees how long it's been checked out, so you just hold on to it.
Or maybe you have a library book that was never officially checked out. You were in a hurry, so you just grabbed it and left.
These things happen. I understand — you're busy people.
So starting next week, on February 1, there's going to be a two-week-long celebration (a.k.a. the Grand Roundup) of any library books that get returned. I encourage you to scour the darkest corners of your offices and home bookshelves for any Templeton Library books that might be lurking there, and drop them off at the library's book return. I promise I won't be angry if you've had the book since 2010. I'll just be happy to see it back in the library.
(And if you aren't done with a book yet, no problem — just email me at radlibATuw[dot edu] for a renewal.)
Hope to see your books soon!
~R.
Next in our infographic series is a topic I was asked to address at a recent instruction session. It's great to know how to use MeSH terms and retrieve article PDFs, but what about constructing the search in the first place? What's the best way to translate a research question into terms the database will understand? This infographic is designed to answer those questions. If you have others, please feel free to contact me through the comment section or at radlibATuw[dot edu].
A few weeks ago, some members of the UW Radiology community attended the RSNA Annual Meeting. As a result of the library's book-buying program, at least one attendee visited Publishers' Row and picked up some new books for the library. Those books are now starting to arrive and be cataloged, so drop by Templeton Library today and browse the selection before they're all checked out.
Some highlights (all available on the New Books shelf):
Georgian-Smith & Lawton, Breast Imaging and Pathologic Correlations: A Pattern-Based Approach (2015)
Kransdorf & Murphey, Imaging of Soft-Tissue Tumors (3rd ed.)
Aktolun & Goldsmith, Nuclear Oncology (2015)
Waldman, Comprehensive Atlas of Ultrasound-Guided Pain Management Injection Techniques (2014)
In recent weeks, we also received a large donation of materials from a radiology professor. Those materials are still being processed, but there are a couple that have been cataloged already and mixed into the collection. They include:
Valji, Vascular and Interventional Radiology (2006). Call number: WG 500 .V173v 2006
Abrams' Angiography: Interventional Radiology (2006). Call number: WG 500 .A157a 2006
King & Yeung, Interventional Cardiology (2007). Call number: WG 168 .I615 2007
Remember, if we're missing a material you think we ought to have, please don't hesitate to suggest an item purchase on the library's LightBox page or by emailing the library intern at radlibATuw[dot edu].
Happy researching
– Rebecca
———
Image credit: Book from Hermann in Pixabay.
"I didn't think; I investigated."
So said Wilhelm Röntgen when asked what he was thinking on November 8, 1895, at the moment he discovered X-rays. His investigations and the resulting paper, "On a New Kind of Rays," took the world by storm, revolutionized medicine, and earned him the first Nobel Prize in Physics in 1901 (1).
But when Wilhelm first began his career, all of that was far from anyone's mind. Born in 1845 in Germany, Wilhelm was the only child of Charlotte Constanze Frowein and Friedrich Conrad Röntgen, a merchant and manufacturer of cloth. When Wilhelm was three years old, his family moved to Holland, where his mother's family lived. There he attended school until his late teens, when he was expelled from the Utrecht Technical School for refusing to reveal who had drawn an unflattering caricature of a teacher (2).
Without that diploma, Wilhelm was not qualified to matriculate at German universities, but after hearing that he could enter the new Federal Polytechnic Institute in Zurich by passing one exam, he moved there and began studying mechanical engineering (1). From that point, Wilhelm's career took off, landing him a Ph.D. in experimental physics in 1869 and a lecturing position at the University of Strasbourg in 1874. Over the next several years, he leapfrogged all over the region, moving to Württemburg in 1875, back to Strasbourg in 1876, to Giessen in 1879, and to Würzburg in 1888. Though he was offered many other prestigious positions, it was in Munich that he finally settled down, after the Bavarian government asked him to chair the University of Munich's physics department in 1900 (2).
Between moves, Wilhelm found the time to marry Anna Bertha Ludwig, whom he had met at her uncle's cafe in Zurich. Though they never had any children, they did adopt Anna's brother's six-year-old niece, Josephine, in 1886. The family took annual hiking trips to Switzerland, during which their friends and relatives remember Wilhelm as "forever moving about" with his beloved box camera and black hood (3).
It was this hobby, some say, that made all the difference in 1895, when Wilhelm noticed that a coated cardboard screen in his lab was glowing, although he had thought it was too far from his covered cathode ray tube to be affected. He was by no means the first person to notice how certain rays made other materials fluoresce; in fact, his cathode ray tubes had been developed by and borrowed from another physicist, Philipp Lenard. A full five years earlier, American physicist Arthur Goodspeed had left two coins on some photographic plates near a Crookes tube, then noticed that the developed plate showed two mysterious circles. The differences in Wilhelm's work were that he followed up on his discovery, investigating the rays' origin and effects — and captured stunning images that seized the public's attention and imagination when they were featured in Neue Freie Presse, a popular Viennese newspaper, on Sunday, January 5, 1896 (3).
Though Wilhelm Röntgen made his discovery through seven weeks of solitude, keeping his work secret from his assistants and wife (who reportedly accepted her husband's sudden reclusiveness calmly, interrupting only to bring him meals), the discovery was anything but a quiet affair the instant it was published. The public immediately seized upon the new technology, in many cases building their own devices from easily acquired materials (3). But the story of X-rays influence on society is one for another time. For now, it is enough to realize that the many acclamations showered on Röntgen (including giving his name to a unit of radiation exposure, the 111th element, and several streets) are hardly enough to recognize this one man's contribution to science and the possibilities he unleashed with one casual glance at a cardboard screen.
———
Sources Used:
(1) "This Month in Physics History: November 8, 1865: Roentgen's discovery of X-Rays." Ed. Alan Chodos. American Physical Society. Web. 1 Jan. 2015 <http://www.aps.org/publications/apsnews/200111/history.cfm>
(2) "Wilhelm Conrad Röntgen – Biographical". Nobelprize.org. Nobel Media AB 2014. Web. 4 Jan 2015. <http://www.nobelprize.org/nobel_prizes/physics/laureates/1901/rontgen-bio.html>
(3) Kevles, Bettyann Holtzmann. Naked to the Bone: Medical Imaging in the Twentieth Century. New Brunswick, N.J.: Rutgers University Press, 1997.
———
Image Sources:
Portrait by Fotogravyr General Stabens Litografiska Anstalt [Public domain], via Wikimedia Commons.
House photograph by Markus Schweiss (Own work) [GFDL (http://www.gnu.org/copyleft/fdl.html) or CC-BY-SA-3.0 (http://creativecommons.org/licenses/by-sa/3.0/)], via Wikimedia Commons.
Substances radiograph, hand radiograph, and illustration from Wellcome Trust, a website operated by Wellcome Trust, a global charitable foundation based in the United Kingdom, via Wikimedia Commons.
With the busyness of the holidays, progress on the new Featured History exhibit has been slow — but rest assured, it's on its way. In the meantime, I encourage you to check out Otha Linton's columns in the Journal of the American College of Radiology, where she profiles people who have made important contributions to the field of radiology. You can browse a list of her columns through the UW Libraries' subscription to JACR. (If you're outside the UW network and you can't find your institution's subscription to JACR, ask a librarian for assistance.)
Looking ahead, here are some of the projects I'm hoping to accomplish at Templeton in 2015:
Implementing a better tracking system for the library's print journals, in order to get a better sense of which ones are most useful.
Starting a Featured Items campaign, highlighting certain items from the library's collection each week. Many people don't realize the breadth of Templeton's holdings, and since they often don't have time to browse the shelves, the Featured Items campaign will be an easy way to publicize little-known items.
Continuing the infographic series as a means of easy-to-follow tutorials.
Curating a series of reading lists, covering the following topics:

The business aspects of medicine (maintaining a practice, etc.)
The human side of medicine (doctor–patient relations, essays by medical professionals, etc.) [EDIT: This reading list is now available!]
Preparing for radiology boards

Reaching out to the UW Radiology community to learn how Templeton can better serve their needs
Watch this space for more details about these projects — but in the meantime, happy 2015!
———
Photo credit: Erad on Pixabay.
Many of you have had the chance to swing by the library and read the monthly Featured History exhibits, which have covered fluoroscopy, Dr. Rosalyn Yalow, and MRIs. I'm still working on the next installment of Featured Histories, but if you're looking for a history fix in the meantime, you might enjoy a recent article from the Journal of Cardiovascular Computed Tomography, entitled "The Agatston Calcium Score: A Milestone in the History of Cardiac CT."
If you're part of the University of Washington community, you can access this article here. If you're farther afield, try searching for the article's title in your library's catalog or asking a librarian for assistance.
———
Photo credit: By Jto410 (from my radiology practice) [GFDL (http://www.gnu.org/copyleft/fdl.html) or CC BY-SA 3.0 (http://creativecommons.org/licenses/by-sa/3.0)], via Wikimedia Commons.
Have you ever wondered how many Nintendo-related incidents occur every year? What about how deaths in children's films compare to deaths in movies with an older audience? The BMJ Christmas Issue is here to give tongue-in-cheek answers to those questions — and many more. Medical Library News gives an overview below, and you can browse the issue here: http://www.bmj.com/thebmj
With handheld devices flourishing on the market, many doctors have found it helpful to carry an iPad or smartphone with them at all times. Ideally, you've found a better way to carry your device than a friend of mine, who carried his iPad in his lab coat pocket throughout his clerkships and ended up with neck strain. But no matter how you carry it, is your iPad worth its weight in apps? Here's a list of 12 free apps you might find helpful to have.
(Stay tuned for an even longer list of apps — including one whose developers you'll know from the UW Radiology community.)
When Nikola Tesla first described the rotating magnetic field in 1882, he could hardly have imagined what it would lead to. Just 130 years later, with the assistance of a paper napkin and a thin grad student, that discovery has become the basis for the highly popular tool of magnetic resonance imaging.
Like any major technological advance, the development of MR imaging was a drama with many actors. In 1937, Isidor Rabi, a physics professor at Columbia University, developed a method for measuring the movements of atomic nuclei — a state he decided to call nuclear magnetic resonance (NMR), for which efforts he was awarded the 1944 Nobel Prize in Physics.
At first, Rabi's methods were used mainly to analyze the structures of chemical substances, but in the 1960s, a doctor named Raymond Damadian began to wonder if the same methods could be used on living organisms. In 1971, he concluded that since cancerous tissue contained more water than healthy tissue, it could be detected by scanners that bathed a part of the human body in radio waves and measured the emissions from the local hydrogen atoms. Now all that remained was the task of building a scanner large enough for the human body.
Around the same time, a chemist named Paul Lauterbur was hard at work using NMR to create images — first of vials of water, then of clams and green peppers. When he read Damadian's 1971 findings, he realized that his work could have biomedical applications. He was the first to realize that a gradient magnetic field would allow observers to take two-dimensional images of an object, which could then be stacked to create a three-dimensional view — an idea he first sketched out on a paper napkin between bites of a Big Boy hamburger.
Meanwhile, in England, physicist Peter Mansfield was tackling the question of time, trying to find a way to complete scans in minutes rather than hours. By abandoning the usual "sensitive point scan" method and adopting a new technique he called "line scan imaging", Mansfield was able to capture images of his grad student Andrew Maudsley's finger in only 15–23 minutes per section, marking the first time that a human body part had been successfully scanned with NMR technology.
Mansfield's next goal was a full-body scanner, and this was exactly what Damadian was busy constructing: a 1.5-ton machine called Indomitable, which leaked $2,000 worth of helium coolant per week. On May 11, 1977, Damadian donned the cardboard-backed antenna coil, slid onto Indomitable's moving platform, and lay there while his assistants booted up the imaging systems … with no resulting image. After hours of adjusting the device, eventually someone suggested that perhaps Damadian's body-fat content was too high. A thinner grad student, Larry Minkoff, volunteered to be the next guinea pig. He observed Damadian closely for side effects, and after seven weeks of seeing none, he climbed into Indomitable. Nearly five hours later, the team was rewarded with a two-dimensional image of Minkoff's chest.
Eventually, Damadian's methods were rejected as too slow for routine clinical use, and Lauterbur and Mansfield's methods were adopted instead. For this success, Lauterbur and Mansfield were awarded the 2003 Nobel Prize in Medicine — a snub that Damadian felt keenly and called out in several full-page ads.
Modern MRI technology has undergone many changes since Lauterbur's sketches and Damadian's cardboard antenna. For one thing, early marketers decided to drop both Lauterbur's preferred term "zeugmatography" (derived from the Greek word zeugma, or "yoke") and the word "nuclear" from "nuclear magnetic resonance," reasoning that this would allay people's fears about radiation. Today, there are over 22,000 MRI units worldwide, which carry out 60 million exams per year, saving countless lives in the process.
To see copies of the first MRIs with further explanations and original sources, check out this page.
———
Sources Used
"Paul C. Lauterbur — Biographical." The Nobel Prize Foundation. 2003. Web. 1 Dec. 2014.
"Paul Lauterbur." The Economist. 4 Apr. 2007. Web. 1 Dec. 2014.
"Sir Peter Mansfield — Biographical." The Nobel Prize Foundation. 2003. Web. 1 Dec. 2014.
"This Month in Physics History." APS News. July 2006 (15:7). Web. 1 Dec. 2014.
Chang, Kenneth. "Paul C. Lauterbur, 77, Dies; Won Nobel Prize for M.R.I." The New York Times. 28 Mar. 2007. Web. 1 Dec. 2014.
Maugh II, Thomas H. "Paul Lauterbur, 77; 'The Father of MRI.'" LA Times. 28 Mar. 2007. Web. 1 Dec. 2014.
Wakefield, Julie. "The 'Indomitable' MRI." Smithsonian Magazine. June 2000. Web. 1 Dec. 2014.
Image Sources
Nikola Tesla by Napoleon Sarony, via Wikimedia Commons.
Isidor Rabi from National Archives and Records Administration, via Wikimedia Commons.
Damadian's device via Wikimedia Commons.
Sir Peter Mansfield via Wikimedia Commons.
Bush with 6 Nobel Laureates by Tina Hager, The White House, via Wikimedia Commons.
When I began working at Templeton, a friend advised me, "Radiologists tend to be very visual people — their work is all about images, so they tend to notice visual anomalies more than other people. If you're giving a lecture, take the time to make your PowerPoint look good. If it's sloppy, that won't go unnoticed."
First of all, a quick digression. If you're PowerPoint-challenged like I am, here's something I've found helpful in cutting down on the bells and whistles and making presentations that are both simple and memorable: Garr Reynolds' concept of Presentation Zen.
Secondly, when you need high-quality radiology images, either for diagnosis or for research, where can you find them?
There's PubMed, of course, which offers a limited image search. This feature isn't compatible with searches that use limits or advanced features, and even with simple search terms, it doesn't always appear. But sometimes you can scroll down and look on the right-hand side to find …
… "PMC Images Search". Bingo! Hover over any image thumbnail to see its caption and source, or click "See more" to get the full scope of results.
Another good image source, with a special focus on radiologists' needs, is ARRS GoldMiner. Like PubMed, GoldMiner trawls through publications to find relevant images. It responds to both common and scientific search terms (e.g., "kidney stone" and "renal calculi"), and if you know the MeSH term for a topic, that will work just fine too. It also offers filters on imaging modality, age of the patient, and sex of the patient.
As for putting your found images to work, UW Copyright Connection can help you decide if you're using someone else's images responsibly.
What other resources do you use for medical images? If you use PubMed or GoldMiner, what features do you wish they had?
Here's the next installment in our infographic series on searching PubMed: a quick tutorial on saving results. If you already have a My NCBI account and you're feeling overwhelmed by all the saving options, you might be interested to learn that My NCBI wasn't built solely for PubMed users. Its main goal is to support NCBI's databases — and at last count, there were 65 of them. I haven't done a comprehensive survey of these databases, so I don't know how all of them use My NCBI's features. (Is there a My NCBI infographic in the Templeton Library's future? I wouldn't be surprised.)
The takeaway point there is that you can use PubMed very efficiently with just a handful of My NCBI's features. Below is a quick guide to doing just that. (The QR code, by the way, leads to this tutorial.)
PubMed is a beautifully complex resource, and often I'm asked to give pointers on searching it more efficiently. Below, I've created an intro to MeSH terms, the indexing system that makes PubMed tick. I hope to turn this into a series, explaining more facets of PubMed and other common medical databases, so stay turned for more installments!
Yesterday I came into the library and saw an overflowing inbox — a great sight! I always enjoy coding new materials into Templeton's catalog and advertising them around the department.
This week's offerings include the following:
Journal of Thoracic Imaging (Nov. 2014): topics include CT-guided percutaneous lung biopsy and CT features in patients with advanced pulmonary adenocarcinoma. This issue is also available online.
Journal of Vascular and Interventional Radiology (Nov. 2014): topics include image-guided tumor ablation, uterine artery embolization, and factors affecting arterial distribution as related to particle embolization. You can also browse the current issue online.
RadioGraphics (Nov./Dec. 2014): topics include osseous tumors of the fingers, a review of histiocytic disorders, and methods for keeping MR imaging on schedule. Click here to browse this issue.
A new service I've tacked onto our print journal subscriptions is adding QR codes to the front of each new issue. Scanning this code will take you to that journal's current issue online — so if you're reading the print version in the library and have to leave before you're done browsing, you can take the online version with you. (If you don't have a QR code scanner on your phone, you can download one for free really quickly.)
Where do you do most of your journal-reading? Would you find it helpful to have a list of "current issue" QR codes in your break room? Or do you already have your favorite journal sites bookmarked?
———
Photo credit: Mt. Fuji  at sunrise from kimura2 on Pixabay.
Perhaps radiology doesn't have formal holidays, per se, but there are still three days coming up that are significant to the field.
First of all, November 7 is the 147th birthday of Maria Salomea Skłodowska, better known to the world as Marie Curie. Born in Russian-occupied Poland in 1867, Curie went on to win a quarter of the 1903 Nobel Prize in Physics for her work in radiation, as well as the full 1911 Nobel Prize in Chemistry for her discovery and exploration of radium and polonium. Her life is a fascinating story, but there's no room here for it right now, so a Featured History exhibit on Curie's life is in the works. (A quick teaser: One garment she commonly wore in the lab was the dark blue dress she'd worn to her wedding.)
Secondly, November 8 is the 119th anniversary of an unexpected research breakthough. At the time, Wilhelm Röntgen was experimenting with sending electrical currents through various kinds of vacuum tubes. He always covered the tubes with opaque cardboard to keep the light contained, but on the evening of November 8, he noticed that some of the energy in the vacuum tube was apparently escaping through the cardboard to make a nearby barium–platinocyanide screen light up. Since that day was a Friday, Röntgen took the weekend to study this phenomenon further, a decision that eventually led to the development of X-ray technology and won him the first Nobel Prize in Physics in 1901.
For more details on Röntgen's life, stay tuned for another Featured History exhibit. (Teaser #2: As a teenager, Röntgen was expelled from school for drawing a caricature of his teacher — even though another student was actually responsible.)
Finally, as you might have noticed in the sidebar, November 8 has also been co-opted as the International Day of Radiology, dedicated to celebrating the important role that radiology plays in medicine. To get a sense of the day's scope, be sure to check out the official Activities page — there are workshops and lecture series being held all over the world. I'm sure the list is still being edited, so keep checking back — maybe Springer will offer free access to certain articles like it did last year? And if you have friends or relatives who think that being a radiologist means looking at fuzzy pictures of broken bones all day, this is your chance to gently teach them otherwise by inviting them to like the event's Facebook page or leaving official IDoR posters and other promotional materials in conspicuous spots around the house.
This year, IDoR's theme is brain imaging. If you'd like to access materials on this topic, click here to see what the Templeton Library has, and here for a raw list of the UW Libraries' holdings. If you want help in filtering these result for a more specialized sub-topic, please drop by the library on Mondays and Fridays between 9 and 1, or email Rebecca at radlib[AT]uw[dot edu].
———
Photo credits: Marie Curie portrait and first medical X-ray from Wikimedia Commons. IDoR poster provided by event planners.
Annals of Nuclear Medicine (July 2014)
Articles include:
"Altered biodistribution of FDG in patients with type-2 diabetes mellitus" (p. 505)
"Radiation safety of outpatient 177Lu-octreotate radiopeptide therapy of neuroendocrine tumors" (p. 531)
Annals of Nuclear Medicine (Aug. 2014)
Articles include:
"The diagnostic role of 18F-FDG PET for primary central nervous system lymphoma" (p. 603)
"A randomized study of the effect of carbonated water prior to myocardial SPECT" (p. 669)
American Journal of Roentgenology (Nov. 2014)
Articles include:
"Imaging of Common Solid Organ and Bowel Torsion in the Emergency Department" (p. W470)
"Unlocking the Jaw: Advanced Imaging of the Temporomandibular Joint" (P. 1047) 
Is the library missing an important item? Send the details to radlib@uw.edu, or fill out the request form on LightBox.
———
Photo credit: segt16 on Pixabay.
Pybliographer, EndNote, Zotero, Mendeley, Papers, RefWorks, Docear … sometimes it seems like every software company has a citation manager to offer. If you're doing research and you have a long list of citations to keep track of, efficient management software is a must. Below are some questions and links that can help you make the choice.
What software is commonly used in your department or discipline?
If you're collaborating with others, using a common citation manager will help you share sources with your teammates with minimal fuss. You'll also want to check out what the software offers in the way of group work or folder sharing. Mendeley's free iteration, for example, will let you create only one private group folder with two other people.
How much are you willing to pay?
Some managers, like Mendeley and Zotero, are free in their basic iterations. Others come with a price — though in at least one case (EndNote Desktop), the UW's IT Connect offers it at a discount.
What kind of OS do you use?
Some managers support Windows, Mac OS X, Linux, Unix, and a host of apps. Others are more limited.
What kind of information are you keeping track of?
Many managers won't allow you to import citations straight from Medline. Others won't let you attach PDFs to citations, or allow notes or annotations.
Do you want local support?
The UW Libraries offer support for four citation tools: Zotero, EndNote Basic, Mendeley, and RefWorks. If you're new to these tools, it can be helpful to have on-site experts.
What bells and whistles do you need?
Do you want to import citations to your paper as you write? Do you have to create a subject bibliography? Do you need duplication detection? If your paper has only thirty or so references, you might be OK with a more basic tool. But if you're running a systematic review with thousands of citations, you'll probably benefit from a more sophisticated manager.
———
Need a side-by-side comparison of citation managers?
Wikipedia compares a broad range of managers. If you prefer an academic source, try the University of Washington or the University of Wisconsin–Madison.
———
Photo credit: ikinitip on Pixabay.
This month's Featured History exhibit focuses on Dr. Rosalyn Yalow, recipient of half of the 1977 Nobel Prize in Medicine for her work in developing radioimmunoassay for peptide hormones — a feat the Nobel Commission described as "a series of brilliant, classical papers" featuring "a spectacular combination of immunology, isotope research, mathematics, and physics."
The Templeton Library exhibit includes an abridged excerpt from Dr. Yalow's entry in Les Prix Nobel: The Nobel Prizes 1977. While the exhibit was too small to include one of my favourite quotes from the original text, I'll copy it here to whet your appetite for the rest of Dr. Yalow's story. It describes an experience she had as a graduate student at the University of Illinois.
I was delighted to receive a straight A in two of the courses, an A in the lecture half of the course in Optics and an A- in its laboratory. The Chairman of the Physics Department, looking at this record, could only say, "That A- confirms that women do not do well at laboratory work." But I was no longer a stubborn, determined child, but rather a stubborn, determined graduate student. The hard work and subtle discrimination were of no moment.
If you would like to read the full entry, it's available on the Nobel Foundation's website. While you're there, be sure to also read Dr. Yalow's Nobel Banquet speech. Other high-quality information on Dr. Yalow's life and career is available through the American Chemical Society and the Lindau Nobel Laureate Meetings.
———
Photo credit: Public domain portrait by U.S. Information Agency through Wikimedia Commons.
One of the best features of PubMed is that little purple UW logo that reads, "Check for full text". If you find a relevant article, all you have to do is click that button, and within a few seconds, you'll have a PDF ready to go.
But what if that button doesn't show up? How can you find the article's full text then?
Here are a few tricks that might help.
First of all, if you're off-campus, make sure you're signed into your UW account. This will tell PubMed that you're part of the UW network and it's OK to show you the "Check for full text" button. You can do this by going to the Health Science Library's main page and clicking "LOG IN".
Then use the search bar to repeat your search.
"The UW full text button still isn't showing up."
Try clicking the buttons that do show up under "Full text links". Sometimes an article will be freely available through the vendor listed there.
"The vendor asked me to log in to view the article, and I can't find UW's credentials." (OR "There are no vendors listed under "Full text links.")
Copy the article's title, and paste it in quotes into the main UW Libraries search bar. If the UW has access to that article, the title should pop right up.
Click on the article's title.
Click on "Check for online access @UW" …

… and this looks promising: a listing for Free E-Journals, with content available from 2006 until one month ago. The article we want was published in April 2014, which is within that span. So we click on "Free E-Journals".
Then we click on "Current/Past Issues".
We scroll down to the "Past Issues" section, then select the year and month of our target article.
That issue has a section marked "Full articles (if available)", so we scroll down … and cross our fingers …
… and there it is!
You can save it as a PDF by right-clicking and selecting "Save as". Then export the bibliographic details from PubMed to your preferred citation manager as usual.
Still can't find the resources you need? Let the library intern know by emailing her at radlib[AT]uw[dot edu].
With the RNSA Annual Meeting rapidly approaching, many of you are hard at work putting together your posters and presentations. Over on the library's LightBox page, I've uploaded templates for posters and slide decks, as well as the official UW Radiology ArtPack, which has all the logos and wordmarks you need to brand your materials.
You can access the materials by signing in with your UW NetID here.
Good luck as you prepare!
R.
———
Photo credit: tpsdave on Pixabay.
Today I added two new journal issues to our shelves: the October 2014 issues of the American Journal of Roentgenology and Academic Radiology. If you'd rather browse remotely, both journals are available online through the UW Libraries. Click here to visit the "Current Issue" pages, with tables of contents and links to full articles:
Academic Radiology (if ClinicalKey isn't working for you, try this Science Direct link)
Happy reading!
– R.
———
Photo credit: Hans on Pixabay.
When Wilhelm Röntgen published "On a New Kind of Rays" in 1895, he sparked an interest in X-rays throughout the scientific world. Halfway around in the globe in Menlo Park, New Jersey, Thomas Edison jumped at the chance to contribute. In the four months after Röntgen's publication, Edison exposed over 8,000 substances to X-rays and discovered that calcium tungstate fluoresced most brightly. He then used this substance to create the Edison Vitascope, a device for recreational fluoroscopy (DiSantis).
Although mysterious injuries and deaths were common in the new field of X-rays, their precise cause was disputed for some time, and so extramedical use of fluoroscopy continued with little regulation over the next half-century. Beginning in the 1930s, a device often seen in shoe stores was the Shoe-Fitting Fluoroscope, which allowed customers and clerks to inspect shoes' impact on the bones of the foot. A survey of these machines in the late 1940s showed that customers' feet received between 7 and 14 R in a 20-second exposure. Pressure from a number of medical organizations and insurance companies led to the discontinuation of the Shoe-Fitting Fluoroscopes in the U.S. by 1960, although the devices survived in British and Canadian stores until 1970 ("Shoe-Fitting").
———
Sources cited:
"Shoe-Fitting Fluoroscope." Oak Ridge Associated Universities. 20 Apr. 2010. Web. 15 Sept. 2014 <http://www.orau.org/ptp/collection/shoefittingfluor/shoe.htm>
DiSantis, D. "Early American Radiology: The Pioneer Years." American Journal of Radiology 147 (Oct. 1986). Web. 15 Sept. 2014 <http://www.ajronline.org/doi/pdf/10.2214/ajr.147.4.850>
———
Photo credits: 1917 photo attributed to Dr. J.P. Hoguet, retrieved from Wikimedia Commons. Shoe-fitting card retrieved from Oak Ridge Associated Universities. 
Hello, all!
My name is Rebecca, and I'll be the Templeton Radiology Library intern this year. I've just started my second year at the UW Information School's Masters in Library and Information Science program. Before that, I studied English, history, and organ at Walla Walla University. My previous library experience ranges from cataloging to circulation to reference work, and I'm excited to consolidate all of those specialties into one job here at Templeton.
In the next year, I plan to continue the excellent tradition of service that my predecessors have established, with a special focus on the following tasks:
Continue to expand the library's collection, in accordance with both trade recommendations and special requests
Present tutorials to groups of residents and fellows on the topics of database searching, oral abstracts, and publishing
Assist residents and fellows with searches one-on-one upon request
Establish a coherent, branded presence, both in physical signage and online engagement
Give regular updates on new materials
Curate monthly exhibits featuring various aspects of radiology's history (available both in the library and online)
Establish an internal repository of the department's work
If there's any way I can improve Templeton's collections or services, please don't hesitate to let me know. Send me an email at radlib[at]uw[dot edu], or drop by during my office hours.
Happy researching!
RMB
Valji, K. (2012). The practice of interventional radiology: With online cases and videos. Philadelphia, PA: Elsevier/Saunders.
From the Amazon summary:
The Practice of Interventional Radiology, by Dr. Karim Valji, presents a comprehensive approach to help you master the latest techniques. Online case studies teach you a wide range of interventional techniques, such as chemoembolization of tumors, venous access, angioplasty and stenting, and much more. With coverage of neurointerventional procedures, image-guided non-vascular and vascular procedures, and interventional oncologic procedures – plus access to the full text, case studies, images, and videos online at www.expertconsult.com – you'll have everything you need to offer more patients a safer alternative to open surgery.

Presents the entire spectrum of vascular and nonvascular image-guided interventional procedures in a rigorous but practical, concise, and balanced fashion.
Stay current on the latest developments in interventional radiology including neurointerventional procedures, image-guided non-vascular and vascular procedures, and interventional oncologic procedures.
Learn the tenets of disease pathology, patient care, techniques and expected outcomes, and the relative merits of various treatment modalities.
Find everything you need quickly and easily with consistent chapters that include patient cases, normal and variant anatomy, techniques, and complications.
Master procedures and recognize diseases through over 100 case studies available online, which include images and interactive Q&A to test your knowledge;
Online videos that demonstrate basic and expert-level interventional techniques.
Access the fully searchable text at www.expertconsult.com, along with over 100 cases, 1500 corresponding images, and videos.
Enhance your skills in interventional radiology and reduce patient risk