FDA publishes list of AI-enabled medical devices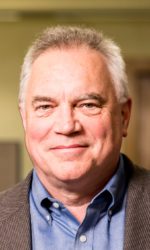 On October 19th, the FDA published its 2023 list of
authorized AI-enabled medical devices
. This year 171 additional medical devices were added to the list; a 33% increase in one year. Although there is a tremendous amount of interest in using generative AI in medical devices, as yet no device authorized by the FDA uses generative AI or is powered by large language models.
Medical specialties
There are 692 devices on the FDA's new list published October 19, 2023.
• 77% are in Radiology: 531 devices 
• 10% are in Cardiovascular: 71 devices
• 3% are in Neurology: 20 devices
• 2% are in Hematology: 15 devices
Radiology has the highest number of submissions and has the steadiest increase of AI-enabled device submissions of any specialty. In 2022 Radiology had 75% of the FDA approved AI devices.
Industry
Comparing companies with most cleared devices: 2023 / 2022 (+increase)
 – GE Healthcare 2023: 58 / 2022: 42 (+16)
 – Siemens 2023: 40 / 2022: 29 (+11)
 – Canon 2023: 22 / 2022: 17 (+5)
 – Philips 2023: 20 / 2022: 10 (+10)
 – Aidoc 2023: 19 / 2022: 13 (+6)
 – United Imaging 2023: 12 / 2022: 6 (+6)
 – Vizai 2023: 9 / 2022: 6 (+3) 
Sources