UW Radiology
Advanced Medical Imaging Program for Undergraduates
UPDATES | LAB MENTORS | PROGRAM STRUCTURE | PROGRAM FEATURES | SOCIAL EVENTS | ADMISSION REQUIREMENTS | PROGRAM FEES | APPLY | INSTRUCTION DATES | HOUSING |RESOURCES
We are very sorry to announce that we will not be able to hold the 2020 Advanced Medical Imaging Program this year, due to the COVID-19 outbreak. We are looking forward to hosting the program in 2021, and will be updating this page with new information in December, 2020.  Information below is left for future reference and planning.  Please contact Zach Miller zach1@uw.edu  with any questions.
The Advanced Medical Imaging Program is a special hands-on, lab and research-focused eight week summer program experience targeting Undergraduate students in Computer Science, Electrical Engineering, Bioengineering, and other students interested in Medical Imaging. Students will work directly with researchers, clinicians and engineers to learn about current state-of-the art research and clinical practice for medical imaging within the University of Washington's highly-ranked Department of Radiology.
Students will attend a lecture series lectures on current challenges and directions in medical imaging by research and clinical faculty, shadow clinical radiologists at the University of Washington Medical Center, and engage with a research mentor in a laboratory to complete a hands-on research project.
Updates for March, 2020
We have updated the housing links.  We received news that the insurance costs for students have gone up from $180 to $202 USD, which has been updated. First applicants to the AMI program have been accepted. We are continuing to accept applicants on a space available basis until the end of March. 
Lab Mentors
The following faculty are available as Lab Mentors for the AMI program. Lab Mentors have a limited amount of space for students. Interested students should contact faculty directly to ask if there is space in their lab after applying. Please CC our program coordinator, Zach Miller zach1@uw.edu on all faculty emails. 

Chun Yuan, Ph.D.
Professor of Radiology and Bioengineering
Vice Chair for Global Affairs
cyuan@uw.edu
Dr. Yuan is the Director of the Advanced Medical Imaging Program, Co-Director of the Vascular Imaging Laboratory. and a Professor of Radiology and BioEngineering. He has pioneered multiple high-resolution MRI techniques for vessel wall imaging to detect vulnerable atherosclerotic plaques and vessel wall diseases in the brain.   He is currently focused on utilizing Artificial Intelligence techniques to provide faster, high spatial resolution image acquisitions, creating effective methods for vessel wall disease screening, and providing accurate detection and characterization of vulnerable blood vessels.
Niranjan Balu, M.B.B.S., Ph.D.
Research Assistant Professor
Research
ninja@uw.edu
His research interests include MR pulse sequence design, image processing and their application to clinical cardiovascular MRI. His current research is focused on developing new MRI techniques to reduce quantitative measurement variability in vessel wall MRI and development of fast sequences to facilitate translation of vessel wall MRI to the clinic.

Jie Sun, M.D.
Research Assistant Professor
Research
sunjie@uw.edu
Dr. Sun is a Research Assistant Professor in the Department of Radiology at the University of Washington. Dr. Sun received his M.D. from Peking Union Medical College in Beijing, China, and completed training in cardiovascular magnetic resonance and clinical research at the University of Washington. He is currently a faculty member in the Vascular Imaging Laboratory at UW Radiology. In this position, he collaborates with clinicians and engineers at the forefront of cardiovascular imaging to bring state-of-the-art magnetic resonance imaging techniques to clinical and research applications in cardiology, neurology, neurosurgery, and vascular medicine. Dr. Sun's current research focuses on the development and translation of high-resolution magnetic resonance imaging techniques for in vivo characterization of atherosclerotic plaques.
Paul Kinahan, PhD, FIEEE
Professor
Vice Chair of Research
Nuclear Medicine
kinahan@uw.edu
Coordinator: Nathan Bell, nobell@uw.edu
Paul Kinahan is a member of the UW Imaging Research Laboratory. He was part of the group that built the first prototype combined PET/CT scanner and has also contributed to the current class of data processing image reconstruction algorithms used in PET/CT oncology imaging. He moved to the University of Washington in 2001 where he continues his research in PET/CT imaging. He has served on committees for the RSNA, AAPM, SNM, NIH, and IEEE.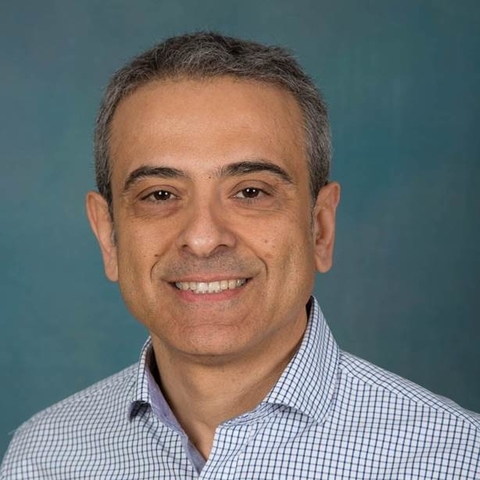 Mike Averkiou 
Associate Professor of BioEngineering
maverk@uw.edu
Mike Averkiou develops new ultrasound imaging and therapy technology for cancer and heart disease. Using advanced nonlinear imaging techniques and microbubble contrast agents, he develops ways to image the microcirculation in order to detect the earliest stages of tumor angiogenesis and atherosclerosis, and closely monitor their treatment. He also uses the unique properties of ultrasound and microbubbles to improve the delivery of drugs into cancer cells. He focuses on transferring innovations from preclinical research into clinical use. Mike earned his undergraduate, master's and Ph.D. degrees in mechanical engineering from the University of Texas at Austin. Previously he worked as a Postdoctoral Fellow in the UW Applied Physics Laboratory, at Philips Medical Systems, and most recently at the University of Cyprus, where he was an associate professor and director of the Biomedical Ultrasound Laboratory 
Donghoon Lee, Ph.D.
Research Professor
dhoonlee@uw.edu
Donghoon Lee received his Ph.D. degree in physics from Brown University. He then undertook a post-doctoral fellowship between Massachusetts Institute of Technology and Massachusetts General Hospital. Dr. Lee continued his Magnetic Resonance (MR) research at the Department of Chemical and Nuclear Engineering of the University of California at Santa Barbara. Then he has worked at Pai Chai University, Taejon, South Korea from 1993 to 2004. Dr. Lee was Professor of Physics at Pai Chai University before joining in Radiology at the University of Washington. His research interest has been focused on small animal MR studies of brain tumors and muscular dystrophy, and MR quantification using signal injections.
Swati Rane, PhD
Assistant Professor
Research
srleven@uw.edu
Dr. Rane is an Assistant Professor of Radiology at the University of Washington Medical Center (UWMC) since 2017. She is a  member of the Integrated Brain Imaging Center (IBIC) and the Interim Director of the Diagnostic Imaging Sciences Center (DISC). The primary focus of her research group (Cerebrovascular Imaging & Analytics) at IBIC is the development of clinically feasible, targeted imaging, and end-to-end analyses pipeline for functional and anatomical imaging to improve the diagnostic capabilities of MRI. Specifically,  she develop novel perfusion imaging approaches to better understand cerebrovascular pathology on the Philips and Siemens MRI platforms.
Program Structure
There are three components to the AMI program: the Lab Research Project, the Lecture Series, and Clinical Observation.
Lab Research Project (96 hours, 12 hours per week)
Each student will be assigned a Lab Mentor from participating Research Faculty. Lab Mentors will work with students to plan their Lab Research Project and provide guidance and assessments for their projects. The Lab Mentors will also provide office space for the students.  Students will be expected to attend lab meetings and work on abstracts or publications involving their research project with their mentors and other lab members.  Completed Research Projects will presented at the end of the program. Students are encouraged to contact research faculty listed under the Lab Mentors on this page if they would like to be placed with a specific faculty. Opportunities for recommendation letters will be available from Lab Mentors.
This component of the program will include:
Participating in research lab meetings
Participating in selected lab projects (topics can be chosen before the program starts and/or with Lab Mentors during the first two weeks) in various medical imaging related fields such as:

Imaging physics
Image processing
Computer programming skills
Data analysis and summary
Lecture Series (36 hours, 4.5 hours per week)
The Lecture Series will provide an overview of imaging methods and current areas of research for a variety of imaging modalities. 
This lecture series will include the following:
• Introduction to medical imaging research at UW and the Department of Radiology
• Lab Mentors introduction 
• Medical imaging in brain, cardiovascular, and other disease research 
• New imaging techniques 
• Imaging, data processing, and AI 
• Imaging in clinical research
• Student project presentations
Supervised Clinical Observation/Lab (48 hours, 6 hours per week)
Students will shadow Radiology clinicians to learn the current practices and methods used in clinical imaging review.  This knowledge will be used to provide a grounding in real-world clinical practices that to inform the Lab Research Project and discover opportunities for translational research.
This component of the program will include:
• Tours of different radiology operations at University of Washington Medical Center, Harborview Medical Center, Children's Hospital, VA, SCCA, Roosevelt Clinic, and South Lake Union
• Tours of medical imaging related labs in Radiology and other departments, including IT departments
• Shadowing particular radiology sections' clinical operation and small group meetings
Program Features
Study at a highly ranked department in one of the world's leading public universities — the University of Washington.
Work with research and clinical faculty to complete and present a hands-on research project in Medical Imaging.
Attend the lecture series featuring clinical and research faculty members on the current state-of-the-art and research goals in Medical Imaging.
Shadow radiologists and clinicians at the University of Washington Medical Center to learn diagnostic procedures, workflows, and where research can make a difference.
Enjoy the beautiful University of Washington campus, neighboring University District community, and the University of Washington South Lake Union Campus, UWs research-only campus located in the middle of Seattle's tech headquarters.
Meet university students from around the world while enhancing your electrical and computer engineering and critical thinking skills.
Experience the vibrant city of Seattle and its many outdoor attractions during the beautiful summer season.
Opportunities for recommendation letters and publications
Social Events and Outings
Students in the program will attend a kickoff party, and a graduation party at the completion of the program. Weekend and social activities will be coordinated by the program exploring the Seattle area's vibrant culture and beautiful natural setting.
Admission Requirements
Students joining this program must be 18 years of age or older and have a minimum English proficiency equivalent to a TOEFL iBT score of 92. Ideal students for this program will already have interests and some experience studying medical imaging or related topics. Students will be selected by a program committee at the UW Department of Radiology.
Students admitted to the program will need to provide an up to date copy of their vaccination record in English.
Program Fees
The program fee is $5,600 plus a required separate registration fee of $55.
International students on an F-1 visa will be required to purchase medical insurance, which is currently estimated at approximately $202. Housing costs are separate from the program fee, see Housing link below.
How to Apply
The 2020 AMI program has been cancelled due to the COVID-19 outbreak.  Any questions about the cancellaton should be addressed to Zach Miller: zach1@uw.edu
Instruction dates
July 6 – August 28, 2020
Program length
8 weeks

23 hours per week
Continuing Education Units
This non-credit program is worth 18 Continuing Education Units (CEUs), equivalent to 180 UW instructional hours. Students who successfully complete the Advanced Medical Imaging Program receive an official record of successful completion of 18 CEUs from UW Continuum College (UWC²). Students interested in receiving credit at their home institution for the program experience should request this from their home institution prior to attending.
Locations
UW Seattle campus, University of Washington Medical Center, and the University of Washington South Lake Union Campus.
Housing
On-campus housing will be available for students in the program, through UW Housing and Food Services Summer Conference Services. Students seeking on-campus housing need to apply for individual on-campus housing here. Students may also choose their own housing arrangements.
Other housing options are available on the IELP website.
Resources
Below are links to informational documents and two abstracts submitted to the International Society for Magnetic Resonance Imaging by summer students and are similar in scope to what students will achieve in the AMI program. Informational documents are subject to change.
Advanced Medical Imaging Program Description 2020
Sample Research Project Abstract 1: Deep learning based significant stenosis detection from multiplanar reformatted images
Sample Research Project Abstract 2: Signal intensity normalization for serial vessel wall imaging