UW Radiology
This Just In: Raphex 2017
Are you looking for more review materials?
Well, we just received the Raphex Diagnostic 2017 examination and answer booklets!
We have two copies of each, so check them out while they're still available!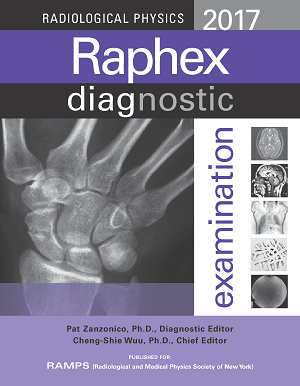 Thanks for your patience while I was away over the last few days! Next week is a pretty big one for me (Capstone AND graduation), so I will be working limited hours. Check the Templeton Library LightBox page for my schedule!
Thanks for reading!
-M