UW Radiology
New Book from UW's Felix S. Chew
We have several new resources in the library, including one edited (and generously donated) by UW's Dr. Felix S. Chew. Shout out to Dr. Chew for taking the time to stop by the resource and update our collection with his most recent work!
Musculoskeletal Imaging: The Essentials (2019)
Felix S. Chew, Musculoskeletal Radiology Section Chief an
d Professor here at the University of Washington, just 
release
d a new work in The Essentials series. Stop by the library to see what's inside. We are loving this addition. Other UW Radiology contributors to the book include: MDs Blake Carlson, Jennifer L. Favinger, Hyojeong Mulcahy, Michael L. Richardson, and Sean Wo.
Pediatric Urogenital Radiology (2018)
From Springer, this is the third edition of this book. Information from the publisher on this new edition, which "has been thoroughly updated to take account of the recent advances in the imaging and treatment of pediatric nephrourologic disorders that have been achieved over the past years. A number of new chapters have been included on topics such as the role of ultrasound and MRI for urogenital imaging in the fetus and the use of contrast media in childhood."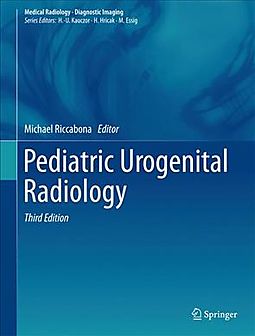 U.S. National Library of Medicine: A Platform for Biomedical Discovery and Data-Powered Health
Did you know that the Templeton Library is an official member of the National Library of Medicine Network? The NLM has released its strategic plan with information on its ongoing (and future) activities. If you'd like to learn more about what being an NLM member means, please stop by and view this Library Use Only resource today.